Thursday, May 24, 2012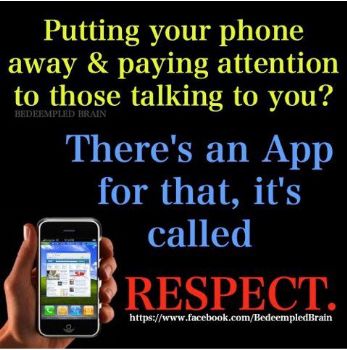 Posted with source duly cited.
One of my friends shared this on Facebook, and I related the following story: In the *old* days when we still had those ugly black phones on our office desks, I was talking to my new supervisor one day when his phone started ringing. I stopped mid-sentence and stood there uncomfortable as he let it ring. Finally I asked, "Do you need to get that?" His reply: "No one on the phone is more important than the person right in front of me." Lesson learned.