Wednesday, May 23, 2012
Our day began with a trip to the Pediatric Developmental Specialist for a follow-up visit. I came away with more "must do's" and I did get part of them accomplished in the afternoon. Before I made the first call I was praying that God would direct the right person to answer the phone and they did. They offered good information and best of all a direct number and name in the Health & Welfare world that was much needed. I finally have an understanding of what we currently have to assist financially and also that we should have been offered the application for Katie Beckett funds in February. That is now on its way in the mail to us. If we're turned down, that's okay, but at least we will know. My next task is to begin phoning local agencies to find out about group therapies that Isaac could be involved in to help with his communication skills. The photo below is Isaac hanging out waiting for the doctor. He wasn't smiling quite so much or being so carefree once the doctor did arrive though. Turned into the cowering "I don't want to be here anymore" child.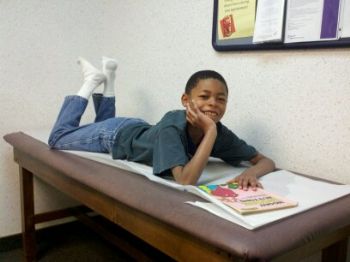 In the afternoon my new toy arrived! The Pizzelle machine! I watched this appliance in action at the gluten free expo in Chicago and wanted one so we could make GF ice cream cones and/or cookies. Can't wait to try it! The cream and milk are on the shopping list for the ice cream.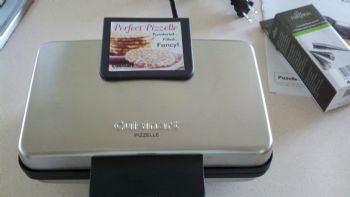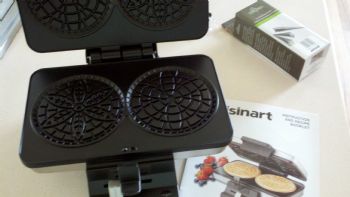 This flowerbed just looked so pretty tonight as I was heading out for Bible study. It's Maegann's flowerbed and is definitely a work in progress.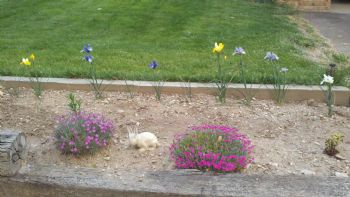 This was the sky that greeted me on my drive home tonight from Bible study. Beautiful rainbows.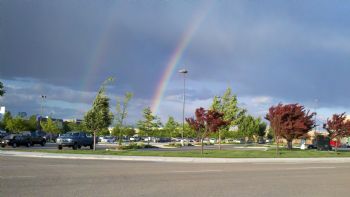 What was really special about it was that we'd just concluded a study on how God expects us to forgive and after my blog yesterday and the comments received I had begun to think about needing to forgive the people that "don't know what they're doing" when they comment on my weight loss (when that time comes again). I was remembering that God will be faithful to forgive me and will never leave me. Then I came upon the rainbow...God's sign of a promise to never destroy the earth again by flood. But for me, it was a rainbow saying "I will be there for you through this." Thank you, Lord for a beautiful conversation tonight!