I promise I eat breakfast every morning. Well except this morning when I completely forgot. I knew my daily routine was going to be interrupted and I wanted to run some errands first.
A friend of mine suggested we go have lunch at the fast food chain Sonic. For those of you unfamiliar with Sonic, growing up in the Midwest and the South, Sonic was our fastfood joint of choice. Fountain sodas with crushed ice and tater tots. Amazing. We don't have many Sonic's here in CA so we had to make it a real trip to go.
I once calculated what I used to order at Sonic and the amount of fat I would consume in one sitting almost made me sick on the spot. I can honestly say I haven't had fastfood in 8 months because I used to struggle so much with the quantity I would eat. I knew I wasn't going to let that happen today and I didn't want to be left out of the experience.
I took precautions.
1. I looked at the nutritional info the day before and added up my sodium choices. I can get a value menu burger, tater tots, and my beloved cherry sprite for the low price of under 900ml of salt, 675 calories, and 24 grams of fat. Overall not the best meal but the choices DID NOT ruin my day. I still ended the day within all my ranges.
2. I also wore my semi-snug size 12 jeans.
I have to be honest. It was amazing. My burger had real vegetables on it and sometimes a girl just needs tater tots. I wasn't overly uncomfortably full. I enjoyed my meal and the experience in general.
Snacks later on:
My go to peanut butter sandwich thin and an apple
.25 cup of the caramel cluster trail mix ( I have to measure this or I can be dangerous)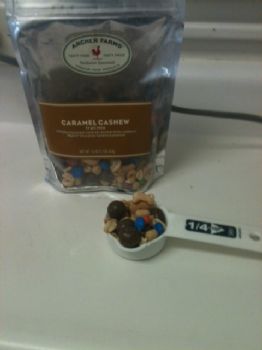 Dinner:
3 oz chicken breast, 1 cup snap peas, 1 cup broccoli, 1 cup jasmine rice, and 2 tbsp Trader Joe's Island Soyaki sauce.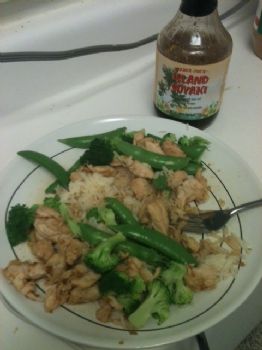 Sports Authority has some awesome deals on shoes right now. I have been wanting these Asics for a while now and today they were $45 dollars off!
Good food day. Great start to a good food week.