Monday, May 21, 2012
You've heard that phrase I'm assuming. Well lately that's what it seems like it's been for me. However, I find it appropriate and encouraging instead of in the somewhat negative connotation it is normally presented in. When a person treads water they are resting or reserving energy and that seems like what I've been doing these last couple weeks with the weight loss. I've been a little burnt out on trying to drop the poundage. This week thanks to you all and the wonderful support and love from everyone on my post I feel rejuvenated. I didn't gain any while I was treading water and I didn't really loose a whole lot. I was just resting until I could start again. Thank you all for the support.

Now do you want to see what I've been doing other than working? You know you do. Ok here is some quick pics of my weekends these past few weeks.
A friend and I went kayaking out on the Illinois River and it was a perfect day. The temp was great that day but the water temp is still a little cool. The great big plus is that no one was out there. Everyone thinks it's still too cool to go out. Those people are what I'd like to call wrong LOL.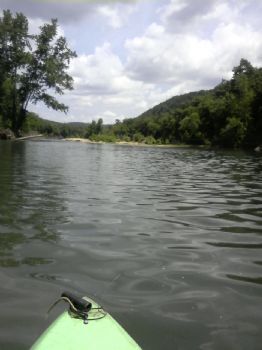 Another pic from the kayak.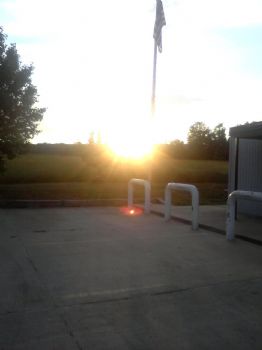 Here is an attempt at a picture of the eclipse from last night. It didn't work out. However, I did get a pretty pic of the sun set. We are standing in one of the only open spots around here, a rural post office.
Ok well that's all the excitement I have for you guys. Have a great week everybody.