Sunday, May 20, 2012
Take 1:
I didn't record the measurements but, I did take pictures. The first time, it took me 45 days to complete the Shred. I was plagued with laziness... That time, I was just glad I was able to finish it.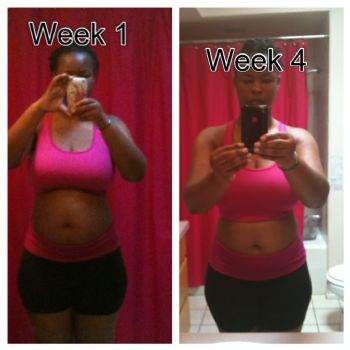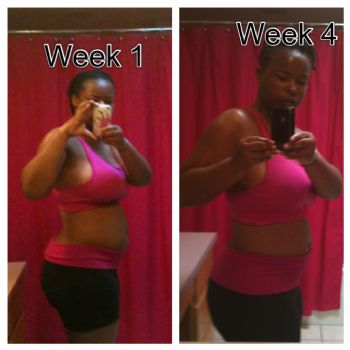 Take 2:
I did the Shred for (almost) 30 consecutive days. I took one day off for my college graduation (I didn't want to ruin my hair). I also joined an MFP group so we were all doing the Shred together and encouraging one another (that really helped a lot). During this time, I also started doing the c25k three days a week.
(all measurements in inches and pounds)
Day 1 --->Day 30-->DIFFERENCE
Bust: 39 in. -->36.75-->-2.25
Waist: 34-->33-->-1
Neck: 14-->13.5-->-.5
Hips: 45.5-->44-->-1.5
L. Thigh: 27-->24.75-->2.25
L. Arm: 13-->12.5-->-.5
R. Thigh: 27-->25-->-2
R. Arm: 13.5-->13-->-.5
Total number of inches down: 10.75
Weight: 189.2 pounds-->181.8 lbs-->-7.4 lbs