Saturday, May 19, 2012
Since we've got friends and my brother coming over today, I baked the next recipe in the Betty Crocker Cooky Book, Molasses Jumbles. I made the spiced variation that calls for ginger, cloves, nutmeg and cinnamon. These smelled fab. I haven't tried one yet.....no, not even the dough. These cookies are even vegan...no eggs or butter.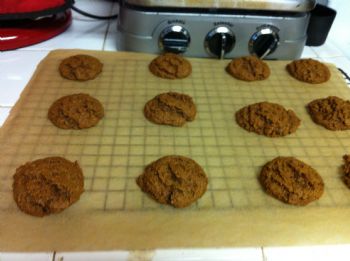 We're going to walk over to Johnny Garlic's for lunch. It's looking like a beautiful day and we'll burn a few calories.
Happy Saturday!!