Wednesday, May 16, 2012
Sad day...I think we are going to have to put our outside dog down tomorrow. He is older, 14...the nicest sweetest dog. Our backyard won't be the same without him. I feel so bad for the kids. Oh well, he is suffering and we can't stand to see him in pain. It's been a steady decline for the past week, quit eating. My girlfriend and I have cried off and on all day.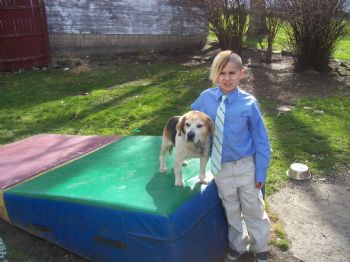 We all love you Scooter!