Monday, May 14, 2012
I saw this concept on Pinterest and told myself I wanted my own personal jars.
So here are the results of my jars... they are cute and hope will serve as an additional tool when it comes to motivation and inspiration.
Empty Jars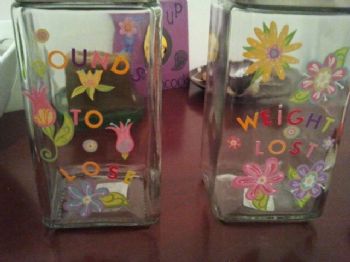 With the weight I plan on losing.