I am a proud mother! Yes, this is a good day to write this blog, Mother's Day!

Last Thursday evening, May 10, 2012, my youger daughter, Annette, graduated from Hill College with an Associate of Arts degree. She graduated with high honors, Magna Cum Laude! This, with her being a single mother, raising her daughter, my only biological granddaughter, Zoe..............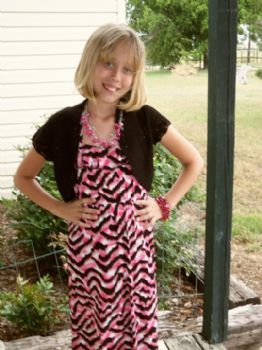 Annette worked very hard at studying and raising this beautiful daughter of hers! I remember how hard it was when I went to college after having a child, and I had a husband to watch my daughter!
The Conference Center in Cleburne was very crowded with families of the graduates. We got there an hour early and found 6 seats together to watch the Graduation. First the graduates filed in, and lucky for us, went right behind our seats, so I was able to catch this photo of Annette before she graduated: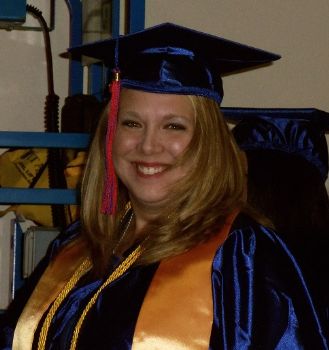 This was her first graduation ceremony, she did not take part in her high school graduation because she had graduated at the half semester (she had all her credits required by then) and being young, didn't see the benefit in participating in her class's official ceremony.
The stole she is wearing shows that she is a member of Phi Theta Kappa, an international Honor Society. This meant a lot to her as she was not in the Honor Society in High School. She is also listed in the Who's Who of American College Students!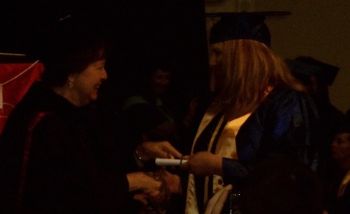 Annette, actually receiving her degree (this photo is a bit dark, my flash didn't reach that far)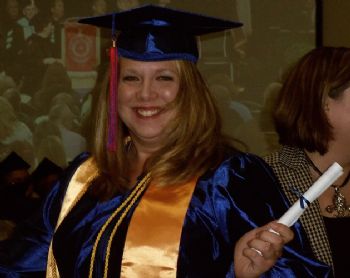 Immediately after receiving her degree...........A Proud Moment!

This is Annette's older sister, Barbara, her husband, Jake, Zoe and in the back, barely visible, is Annette's boyfriend, Daniel. I was so happy that Barbara and Jake could attend, they live an hour away, and it was a work night. They both work during the day and had to work the next day, too!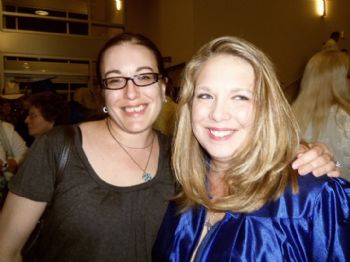 Barbara Swahn and Annette Ankley, sisters!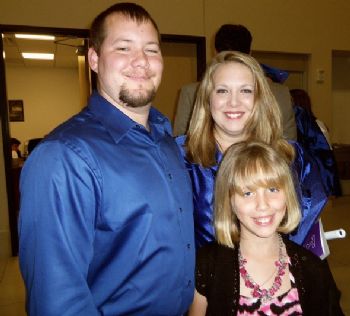 Daniel, Annette, and Zoe, after the ceremony.
It was a happy day for everyone, Annette is so relieved it is over for now, but the other part of the news is that she will start at Tarleton State University in Stephenville, Texas this fall. She is moving to Stephenville where she and Zoe will be in a real house, not an apartment! Zoe is so excited because she doesn't remember living in an actual house too well!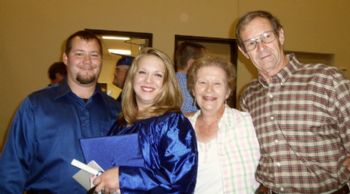 Daniel, Annette, and her proud parents!
So ends one chapter of her educational journey. Her eventual goal is a Doctorate in English, so she can teach at the University level.