Saturday, May 12, 2012
Last night our 2 oldest grandkids --Lindsey & Brandon spent the night with us. Of course true to her routine, Lindsey was awake at the crack of dawn, eager to go to the Strawberry Festival as we had planned. So we got ready to head out, knowing we had 2 excited little ones with us, see for your self...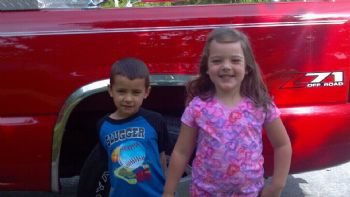 After arriving, we saw lots of vintage cars, of course Brandon picked out the car he wanted, he said this would be his car when he could have one, I must say he's got pretty good taste.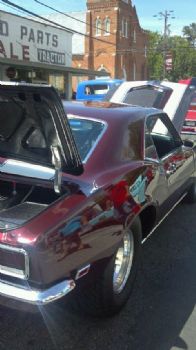 We did lots of walking & even found some kiddie rides for Brandon & Lindsey to enjoy. Here's a pic of them coming down the gigantic air slide together.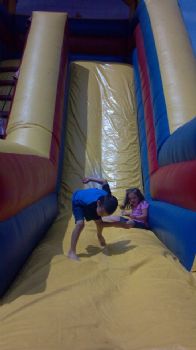 There were lots of people enjoying the festivies, lastly we found a booth where a man was making shaped balloons for the kids. We ended up waiting in line for 30+ minutes so they could get their own balloons. Brandon chose a tiger balloon & Lindsey a dog balloon.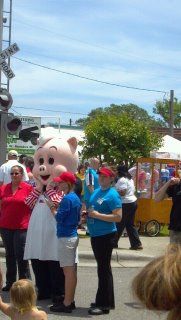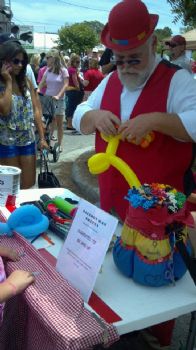 Even with all the food booths tempting us, I made it without the first sampling of anything! Yay no wasting calories!