Saturday, May 12, 2012
Sometimes it's the littlest thing that tips the balance. In one direction it might be that one glass of wine or that one cookie that unleashes the binging fool in us. In the other direction, it might be a walk around the block, putting on mascara, or in my case - flossing - that activates my healthy, body-nurturing, self-care goddess within. When I'm not taking care of myself, it never even occurs to me to floss. As I log into spark each day, track my food, fitness, and water, and begin to WAKE UP my spirit and my body... suddenly I begin to notice the other little things. The floss calls me from the medicine cabinet... and I'm off an running! Last night I flossed. This morning I woke up in time to catch the sunrise. It's been a long time since I walked to the lake early enough to catch the sunrise. What a glorious gift to myself that was!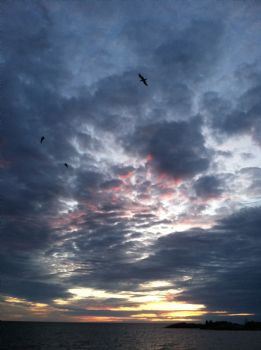 What's your littlest thing that tips the scale in the right direction? What's your littlest thing that tips it in the self-sabotaging direction? For today... choose something that tips it in favor of your healthy self. Might as well!