Wednesday, May 09, 2012
Well I went to the zoo yesterday! Had a wonderful day and concentrated on enjoying myself and not worrying about what others were doing, thinking. I came to the conclusion that it was time to enjoy my life, change myself to a happier healthy person and have a wonderful time while changing!!!
I am going to enjoy every moment of the day today, keep positive, ask for God's help when I want to gorge and thank Him for the body He has given me.
Oh and by the way, the sun is shining its glow on the blue sky, the birds are singing, the grass is green and I am thankful for the breath of life today!!!!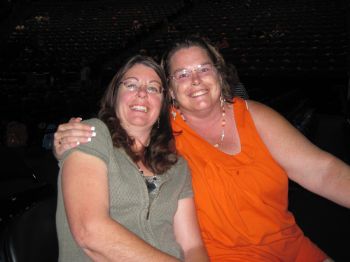 This is my beautiful sister and I at the Women of Faith Conf. in Denver, CO. I am in the orange.