I just finished my run… it was not exceptionally good in terms of pace, but I will not call it a "bad run." The only BAD run is one not done.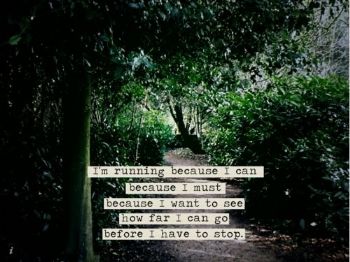 It was wet, it was humid, it was muddy, and I had to avoid multiple puddles in roundabout ways which slowed me down. Also, I think I've lost a significant amount of my running endurance over the last few weeks of being lazy and not doing timed runs… so I feel like I'm starting back at square one in a lot of ways.
However, I feel proud of this run, because I stuck to my 5k training schedule, I got the miles in, and I squeezed in 7 running intervals. No, they were not the longest intervals ever, but I made sure 5 of them were intense enough to count as HIIT. The other two were longer, slower intervals, but my endurance sure isn't what it used to be.
This was my first run with my Garmin! I decided to buy it early to help with the 5k training (even though it is supposed to be a reward for my 15% goal which is just 4 lbs away). I'm so glad that I did!!!!! This thing is AWESOME.
It seems to accurately estimate my calories burned and current heart rate (unlike my polar HRM which chronically overestimated both, and Sparkpeople which also overestimates calories burned for me). Also, it has a GPS in it so I can tell my current pace and distance travelled--no more estimating the 5k course through google maps, now I KNOW the exact second I reach 3.1 miles. Also, there is a "lap" button that I can press whenever I want (I use lap 1 for warmup, and then each consecutive lap is exactly 1 mile so I can keep track of my min/mile pace accurately, and then finally a cooldown lap).
The software that comes with it is also really fancy with maps and graphs of heart rate over time, % max heart rate over time, elevation over time, speed over time, pace over time, and distance. My fastest pace today was 7.7 mph -- WOW. I had no idea I could even move my body that fast :) Although I only kept it up for a few seconds, I definitely beat my old record of 6 mph on the treadmill. Another cool thing: I can export my map w/ stats from any given workout, save them on my computer and cloud drive for future reference, and even import them to runkeeper (how awesome and time-saving is that!).
Now I want to beat my fastest pace. I want to beat my 1 mile time, and I want to beat my 5k time. I want to keep beating them, over and over, until I am a 225-lb runner doing her 9th half-marathon. This device gives me incredible motivation to improve, and allows my outdoor runs to be as tightly-measured and productive as my indoor ones. Love it to death!
I feel good for getting back on track with my running, and for completing the first week of my 5k training. I feel accomplished and proud; my muscle pains and appetite have both decreased, and the "happy" hormones are coursing through my body from this run and from my past week of exercise streaking (10 min per day minimum). I plan to continue without missing a day of training for the next 10 weeks. This is the schedule to stick to:
tinyurl.com/7qsnn
tu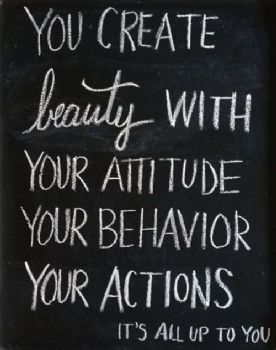 I WILL be ready for this 5k :) and I will become slimmer and fitter in the process.
Edit: This is the model I purchased.. and highly recommend if you are a runner or cyclist:
tinyurl.com/7hms4
ny