Something different instead of food today. This weekend we took a scout hike in Eastern Washington, which is desert-like. Lots of dust and sagebrush. Didn't see any rattlesnakes which is good. They start getting more active this time of year. Anyway, the area is called potholes, and the larger area is known as the scablands because during the ice age sheets of ice filled this area and left small craters everywhere which filled in with water when they retreated and we now have tons of lakes in the area. The lake we always hike to (We've been going for about 7 years) is Virgin Lake. Not big...not small. Very pretty though. It's about 1.5 miles in.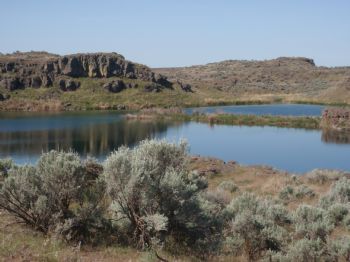 So, my pack weighed 46 pounds!!!!!!! I told Mr. W (Mr. Wonderful...my boyfriend) that he would have to prop me up if I fell over. The good part was I burned over 330 calories hiking in, about 500 calories on our day-hike Saturday, and another 330 calories hiking out.
We Made it in Friday night via moonlight and headlamps and set up in the dark: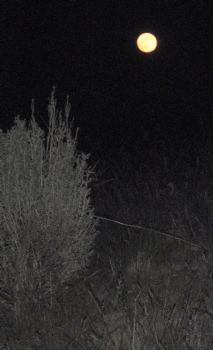 Got to about 36 degrees that night but my booties kept my feet warm. They are filled with down so it's like having a mini sleeping bag on each foot.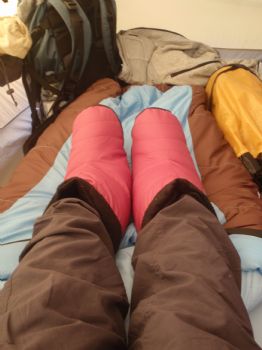 The next morning it heated up quick. Only got to about 65 degrees, but felt much warmer. Last year it poured the whole weekend so we were thankful for the beautiful weather. Made breakfast first. This spot is great as it has two big rocks for our kitchen: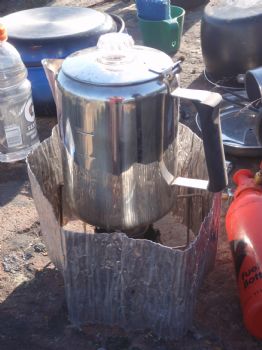 Coffe first.....food next
I love my backpacking dishes. They are totally flat and super light weight. They snap together to form plates and bowls: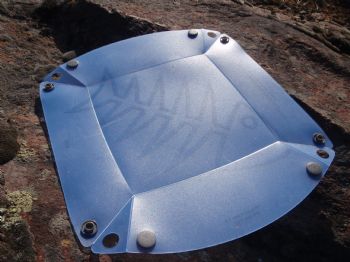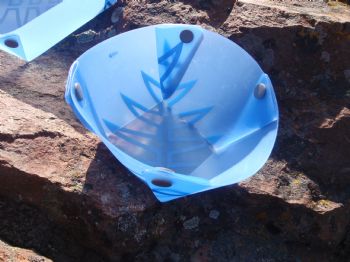 Did some fishing. They were huge, but no one got a nibble all weekend (smart little buggers):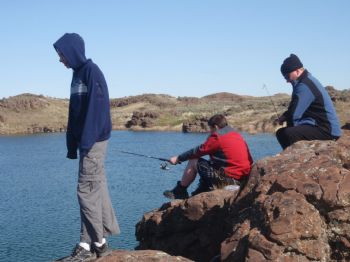 Then, we saw turtles in the water (they are normally not in lakes around here). Saw one sunning himself on the rocks later too: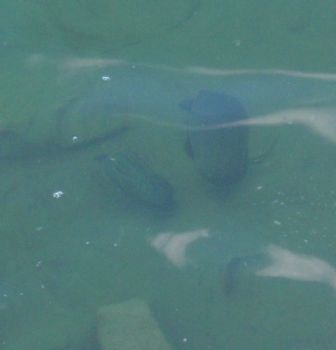 Took a 5-mile hike on Saturday and climbed three sets of rocks: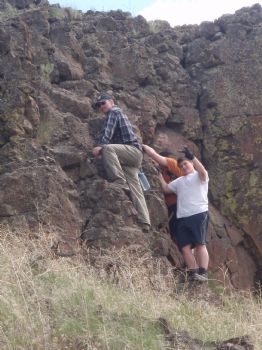 Here's the top on one: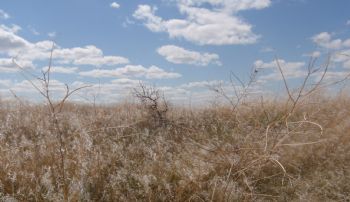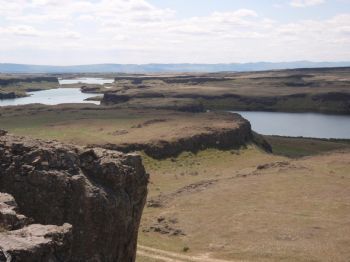 It's a free range cow area too, so we met up with several. They weren't too happy about us being there and stampeded once: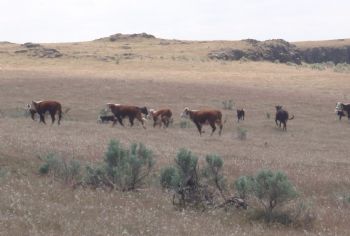 I'm usually the picture taker so I'm not in many, but here's one of me in my lovely hiking attire: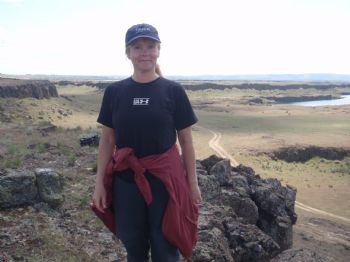 We brought worms for fishing but ended up with extras, so we set them free by the lake (lucky little guys):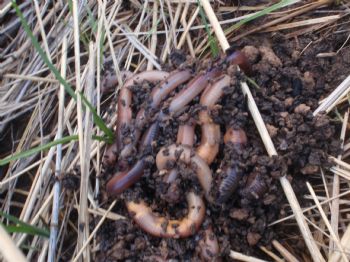 We headed out Sunday on the "dusty trail" and headed back to the homestead: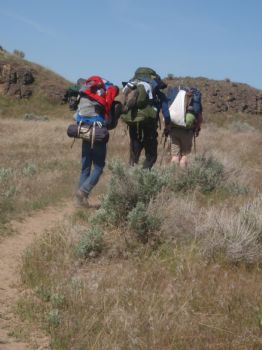 I always take a ton of scenery pics and the scouts give me a hard time when we show the slide shows of our trip. I try to curb it, but I like to bug them with a flower or tree picture at the very end.