Sunday, May 06, 2012
By the title of this blog, you probably know that today was the most exciting day of my entire life. Why? This is why!!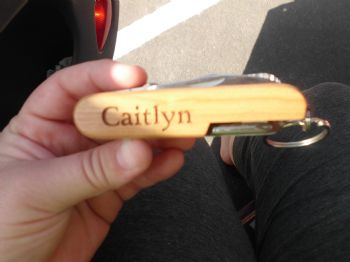 It may seem like just an ordinary pocket knife to most... but look closer. Notice the name carved on it.
Is it Kaitlyn? No...
Is it Caitlin? No...
Is it CAITLYN? Yes!!!!
This is the 1st time in my ENTIRE life that I have found my name spelled correctly on anything in a store. And I found it at Muir Woods. My mother was so kind as to purchase this momento for me (I have the preeeeeeettiest mommy... I have the niiiiiiicest mommy). Anywho... thats about it. We did a ton of hiking too which was nice as I'm trying to get fit. Here's a picture of that: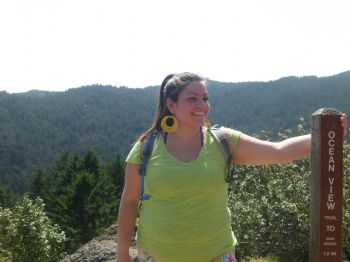 This is the one picture of me where my eyes were open. My sister probably shouldn't depend on making it in the photography business although in her defense, I'm a really really really awkward picture taker.