Saturday, May 05, 2012
Well...OK...the weather forcast is calling for partly sunny skies today...after a week of rain and more rain to come, I'll take what I can get.
Not much on the agenda today...gonna work on some potty training and laundry. Exciting sounding isn't it!!!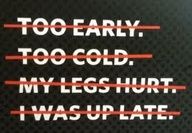 Have a Sparktastic Day Friends.