My father used to say that unique was a special, but not unique, word. Why? because you cannot modify it with any adverb except not (as I did above). Unique means one of a kind. As such, something cannot be more unique, very unique, or one of the most unique. It can be not unique. "Nearly unique" would seem a good match, but why not just say unusual.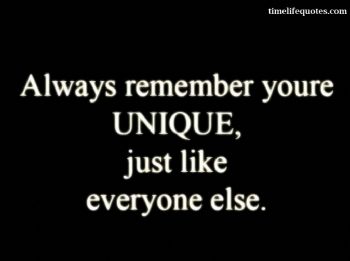 I had a historical geography professor who was a stickler about proper English in our papers. Grammar, spelling, punctuation all had to be perfect to get a perfect score from him. He required us to work from Strunk & White's Elements of Style. Among the tips he gave us was that if the author used improper English in a quote, we should use the quote as is and note it with (sic).
One paper I wrote, I quoted a source telling me that a particular house type was "a very unique feature of New England colonial architecture." I wrote "a very unique (sic) feature ...." He called me out on that. Why did I use (sic)? So I explained. He glared at me. "You were quoting my dissertation."
Why, yes! Yes I was.
I think he docked me 10 smartass points.
I met a woman whose name was Unique. She corrected the pronunciation "It's OO-NEE-QUAY. My parents wanted to give me a unique name."
Do people with names like that grow up hating their parents? I wonder.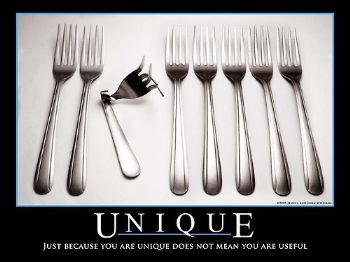 A human being is a single being. Unique and unrepeatable.
Eileen Caddy
A human being is so irreplaceable. So valuable and so unique.
Goran Persson
Don't let anyone tell you that you have to be a certain way. Be unique. Be what you feel.
Melissa Etheridge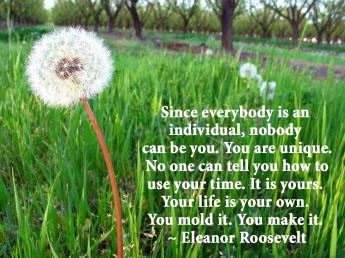 Cherish the Earth. Regardless of how you feel about the global warming debate, understand we live in a unique place. Our Moon keeps our rotation stable and gave us the tides that moved life from the seas to the land. And while I have no way of knowing if our Moon is unique to a planet our size at our distance from star, it is certainly unusual. Earth is unique in the universe in that we know for certain that there is liquid water here, that there is life here, and that there is intelligent life here.
Earth is unique.