Thursday, May 03, 2012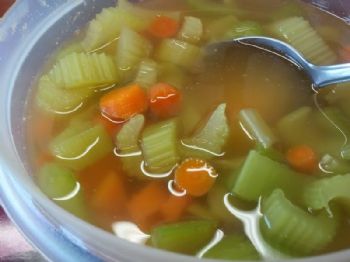 According to a study done by Penn State University*, If you want to cut calories without going hungry, consider eating broth-based soup before meals. When participants in the study ate a first course of soup before a lunch entree, they reduced their total calorie intake (soup+entre) by 20%, compared to when they did not eat soup. The trick is to keep the calorie count between 100-150 and stay away from high calorie cream based soups.
I made mine using a chicken bouillon cube, a handful of carrots, celery, salt, and pepper. Quick and Tasty!!
*http://live.psu.edu/story/2
3887