Thursday, May 03, 2012
I had no intention of doing this. I didn't start out today thinking "I'm going to join a diet website". This just fell into my lap, so to speak.
But I know I need to do it. I've been on medicines for high blood pressure and high cholesterol for a few years now and I hate them. I also have fibromyalgia, multiple injuries (back, neck, knee). And I have asthma. (I quit smoking 9 years ago.) But . . . I am an aquatic aerobics instructor. I know how to exercise. I know how to eat right. I just want to get healthier.
My biggest obstacles are:
1) Food - I love food, I love all kinds of food - vegetables, meat, breads, sweets, I love it all!
2) Pain - I am often in pain and it makes exercising difficult
3) Family - they are picky eaters. I'd be happy with a big salad with meat every night but they want their steak and potatoes.
4) Apathy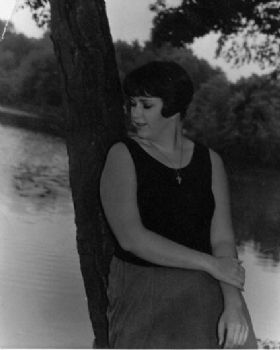 Me in my early 20s