Tuesday, May 01, 2012
I need help!!
I've had 'smoothies' from McDonald's, Jack in the Box, Jamba Juice, all the usuals. But those aren't smoothies. About a month ago I went to a local health food market that advertised being a Smoothie Bar. Instead of jelly-like goop packed with sugar and preservatives which they claim are 'fresh' fruit smoothies, the amazing smoothie masters at this store used REAL fruit.
Literally. They walked to their produce section, grabbed bananas, strawberries, oranges, etc. REAL fresh fruit, for a REAL fruit smoothie. It was a life-altering experience, let me tell you. AMAZING taste! It exploded in my mouth, I couldn't believe the flavors! The freshness! I HAVE TO HAVE THIS!
After a month of smoothie machine research, I'm happy to say that in a few short days I will be the proud owner of a Cuisinart CPB-300 blender, a different (reportedly better) version of a Magic Bullet.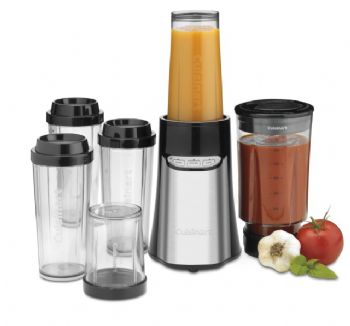 I'm sooooooo happy!!!
BUT...I have never used a blender before. I have NO CLUE how to make smoothies

HELP!!!!
Are you a smoothie fan? Do you have any favorite recipes? Golden rules? Tips? Really good resources?
I want healthy, preferably natural ingredients -- this is intended potentially as a meal replacement, but definately as a veggie/fruit booster.