Tuesday, May 01, 2012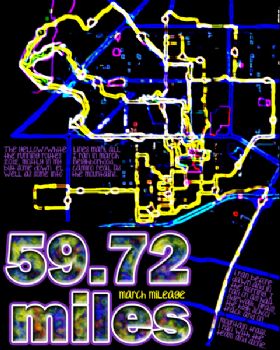 This page was outside of my comfort zone. I like things to be "pretty" and this isn't, but it felt good to be outside of my box. I gathered screenshots of all my March runs, overlayed them in Photoshop, and then proceeded to mess with the layers to reveal all the running routes. The yellow and white show my runs, the blue shows the roads.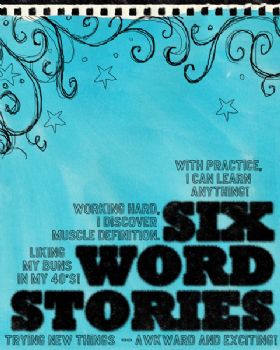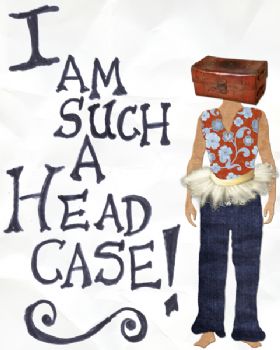 I pay attention to my headtalk, and while swimming one morning I happened to tell myself (for reason currently forgotten) that I was a headcase. Now normally I would have stopped that negative self-talk in its tracks except this time I started wondering what a headcase would look like which kinda made me giggle. Would it be a hatbox or a suitcase? Apparently the answer clearly is a travel trunk.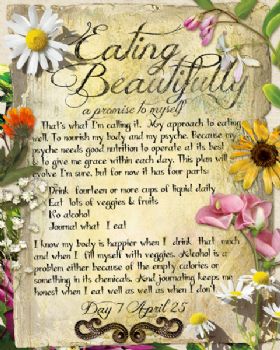 I've come up with a plan I'm calling Eating Beautifully. My eating has been out of wack (whack?) for several months, and it's gotten me mentally off my game, so I've been wrestling and wrestling for months to get things going again. Apparently thankfully that has changed because I'm now several days into Eating Beautifully. Language is very important to me, and somehow calling this Eating Beautifully feeds my soul as well as nourishes my body. I've kept this streak going since April 19th. :)