Got My Idita-Splash Shirt!
Monday, April 30, 2012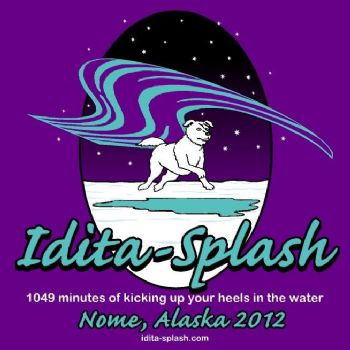 Got my finisher t-shirt from doing the Idita-Splash this year. All the info about the event is here:
www.idita-splash.com/ids
/index.asp
The short story is that it's a water exercise event tied to the Iditarod dog sled race
iditarod.com/
that's run across 1049 miles of Alaska in March. This event isn't a race, though. You try to complete 1049 minutes of water exercise and you get the above cool t-shirt and contribute to youth swim teams in Nome, Alaska. It's a win-win-win!