Birthday Bone or Trash Dilemma
Monday, April 30, 2012
Today is Baily Boo Boo's 3rd Birthday! Baily's Papa got her a comfortable Birthday Bed currently being hogged by Moo. I am letting the two of them settle the issue between them, but Baily is going on her 4th sleepless night watching Moo enjoy the birthday bed. Hey Cat People will Moo finally realize that is Baily's bed?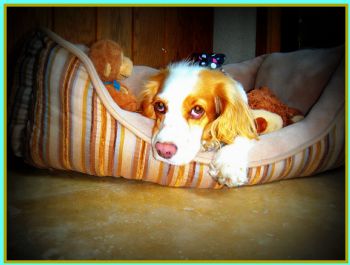 Our good friend Murphy Hiker dropped by while I was doing some clean up with a huge bag of bones. I should have finished sweeping the kitchen floor before I gave Baily one of her birthday bones. The birthday girl enjoyed her bone on a bed of kitchen floor sweepings!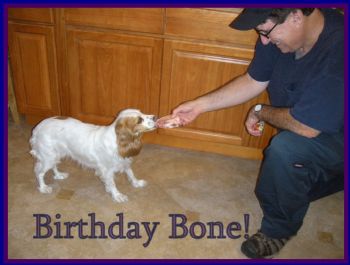 And Joyce made her a Mut Meatloaf!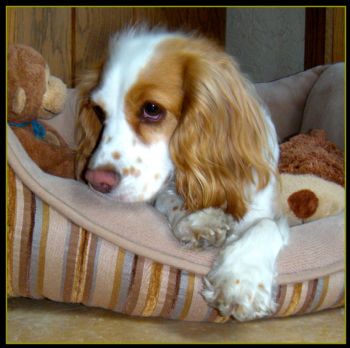 Enjoy the little ones each day because they grow up so fast!