Ugh!
Monday, April 30, 2012
Every parent and dog owner will tell you, if it's too quiet, check. I didn't and now my brand new amazing Reebok RealFlexes are chewed on, still usable with new laces and she only ate two nubs off but still. I've only had them a WEEK!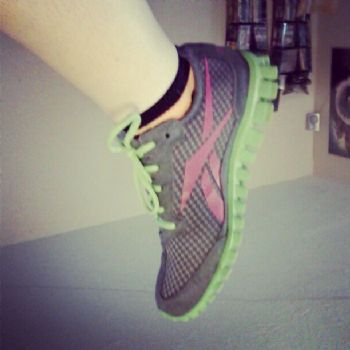 They were beautiful, the first new running shoes I've had in 18 year, they were $100 and now about $15 of that is in my puppies tummy. So I guess I'll have to pick up been and listen better too. Will she ever stop being evil?