Sunday, April 29, 2012
7 months ago, I weighed 349 lbs. I dreaded shopping with my friends, taking my son to the park or having to stand for 20 minutes while waiting for a table at a restaurant. My entire body hurt just trying to do the most simple tasks.
Finally I had enough! I had just turned 29 and decided to try to lose 100 lbs before my 30th birthday. I joined SparkPeople, tracked every piece of food I put into my mouth and logged all my exercise. I started the Couch 2 5K running program and in 6 weeks ran my first entire 5K without stopping to walk (at 330 lbs). I never starved myself or felt like I was lacking, and I stick with a 1300-1800 calorie diet (depending on the amount of exercise I'm getting). I still have treats and bad days, but I never gave up - and don't intend to ever again. Two days ago I hopped on the scale and was excited to see that I finally hit my 100 lbs lost mark: 249 lbs!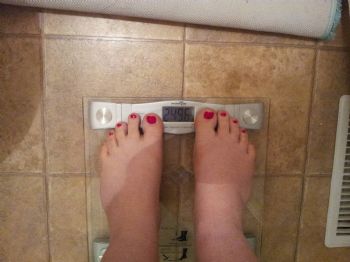 It wasn't easy for me to go through my old pics and find some before pics of myself. I remember taking them and thinking I looked so cute...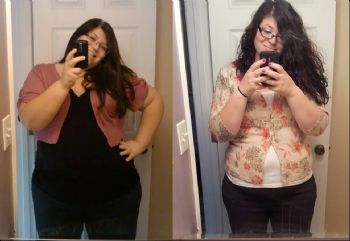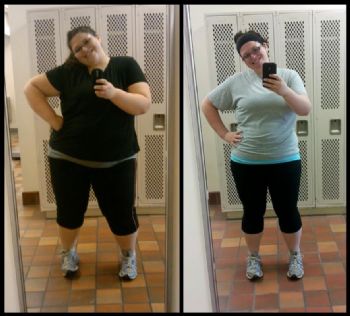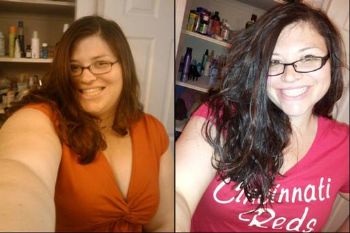 I now love playing with my son at the park! I am able to go down the slides and I feel like a kid again! I bought him a new bike and am able to run a few miles while he rides. I feel a whole new vigor for life and each day seems sweeter. I love the healthy habits I am setting for my son. People always ask me how I've done it and it's almost like they expect a magic answer. They seem depressed when I tell them "move more, eat less." It's really simple and once you get yourself into a routine, anyone can do it!
A week from today, I will be running my first half marathon and am so excited! I have not missed a single training run (some weeks over 25 miles of running) and feel very prepared for this race!
I still have a ways to go with my weight and running, but I am very happy with my progress thus far. BRING IT 30's!!!