Sunday, April 29, 2012

Free Offer Is Over


Free today from Amazon.com: The Power of Vitamin D
It's, received a perfect 5 out of 5 stars based on 50 customer reviews.

goo.gl/NL9vF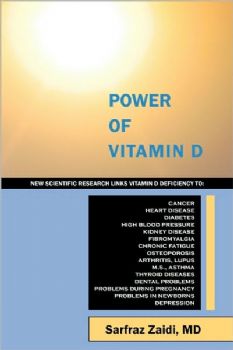 goo.gl/NL9vF

The Power of Vitamin D New Scientific Research Links Vitamin D Deficiency to Cancer, Heart Disease, Diabetes, High Blood Pressure, Kidney Disease, Fibromyalgia, ... Diseases, Dental Problems and Depression.









If you don't own an e-reader or Kindle, you can still download e-books and read them on the free app "Kindle for PC"

goo.gl/DyNWB

NOTE:
Not owning a Kindle/eReader at present, doesn't mean you never will. Get the ebooks while they are free!