Sunday, April 29, 2012
I dropped Mom off at HairPort for her hair color and then I went to Krissy Field State Park to walk on the beach. This is the same long, long beach I walked last August when I was here. The sun was brilliant with a blue sky and with my long sleeve shirt I was hot. In spite of that I took my jacket and was very glad I did as the wind on the beach was fierce. I walked south to where the beach becomes impassable secondary to all the boulders. I climbed up, over, down and around the boulders and then turned around heading straight into the wind to return to the car. I like climbing on the rocks and figuring out how I should navigate. This is a long stretch of rock ( 1/2 mile) and with the tide coming in crashing against the lower boulders I wanted to make sure I had a passable route on the return.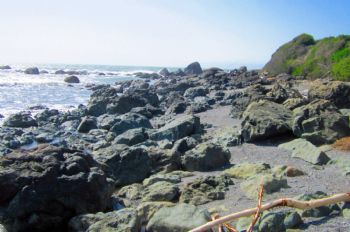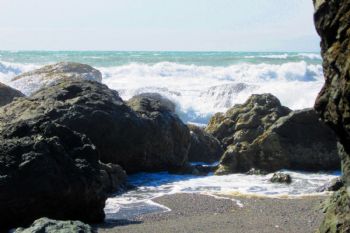 I'm not getting into my zone 3, but I can't worry about it. I enjoyed this hike and I burned 457 calories and I'm happy with that.
Zone 1 = 35
Zone 2 = 28
Zone 3 = 01
69.5 % of capacity
28:06 mpm