Some of you may already know from my news feed that I fell and sprained my ankle this past weekend. I have felt so bummed because I LOVE to exercise and had gotten myself into a great routine and feeling good. So good in fact I feel lost without it! I know my foot needs rest so I don't injure it further but I am not one to sit around.
I am doing pretty well to not let the situation turn into stress eating. There would be no benefit in that, however I did have 9 Hershey kisses today....200 calories gone.... eye opening! Self-sabotage? Easily could be, but I refuse to fall into the trap. Last week i lost 2 pounds!! I am super excited about that because that means I was making positive choices and actually seeing results.
This journey is not a race, not a competition with others but a journey between me and myself and my goals. Only I can control what I eat and whether or not I choose to move my body. There is no place to lay blame, there is only the long road of opportunities and good health ahead. I deserve that and I need to remind myself of that fact. Baby steps, deep breathes, patience, it will happen.
As I navigate this site I see so many amazing transformations and I plan on being one of them. To feel and look so good I'll be shouting it from the mountain tops! So I could focus on the negative of yes....I twisted my ankle, it sucks... or I can turn that into hey, I may be out of commission for a few days, but I can take that opportunity to really focus on my nutrition.
Optimism....so very, very important in this journey.
"Losers visualize the penalties of failure. Winners visualize the rewards of success" Unknown
"Whenever you find whole world against you just turn around and lead the world" Anonymous
"Success seems to be connected with action. Successful people keep moving. They make mistakes but don't quit" Conrad Hilton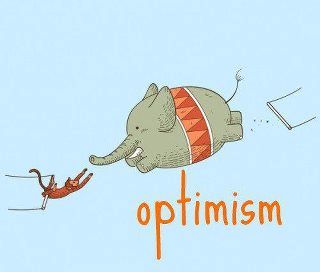 What are you doing today to reach your goals? Is your list made? Do you have your motivation? Remember you are worth it and don't ever let anyone tell you any different! YOU GOT THIS! :-)
Have a fabulous night!
Jill