www.fitzgeraldsfishboil.
com/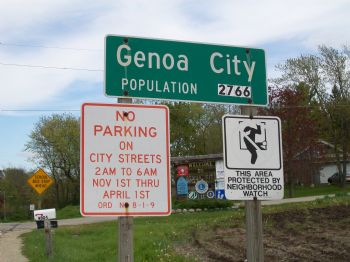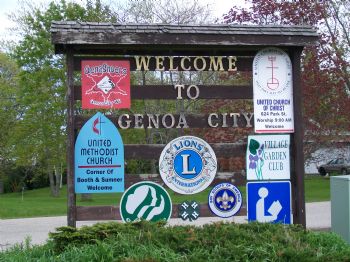 On April 21 my husband Al and I took a long-awaited trip to Genoa City for a delicious fish boil dinner. It's 2 miles from the Illinois border, and it felt like it. Since I am throwing a fish boil party on May 19, I thought I better go to one first! This restaurant had many great reviews and so we went.
Genoa City is a friendly community, we arrived early (3:30) and went for a walk before dinner. Here are pictures I took on the walk.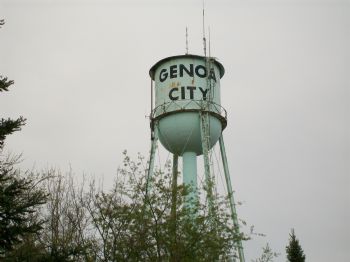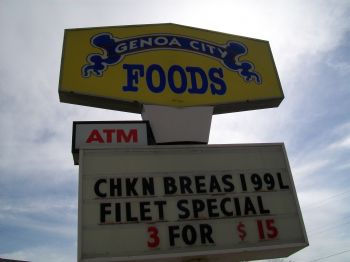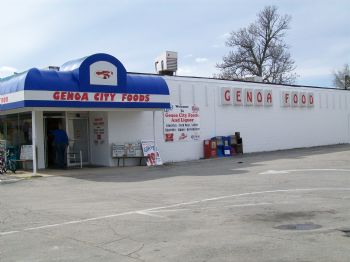 We got back to the restaurant, it is in an Octagon- shaped building, not many around these days. Wisconsin has quite a few though.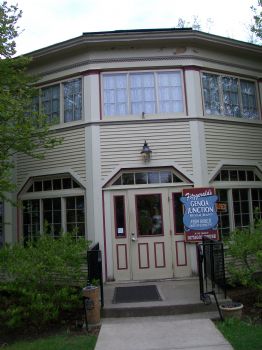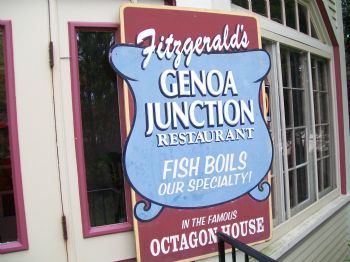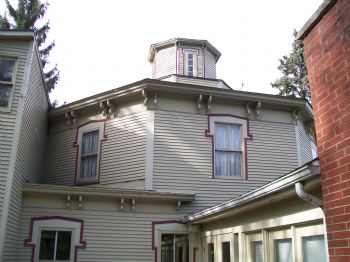 We went in at 5 and chose our table. Very cheerful ambiance there, I plan on duplicating it for our party.
We posed by the cooking area. It was too chilly to eat outside but we went out for the staged boil-over. They were kind enough to entertain an audience of 2.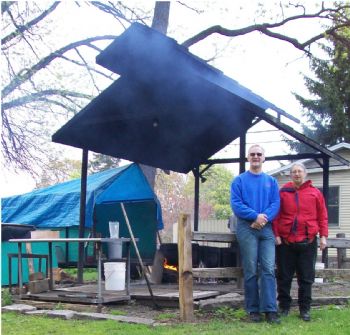 The fish was ready, time for the dramatic finish!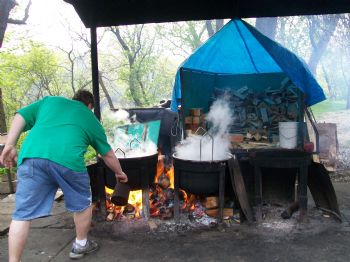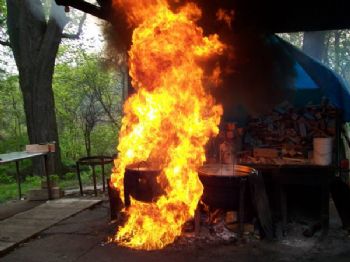 We went inside to eat, got the accompaniments to the meal at the buffet service.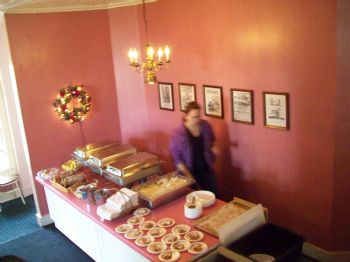 The dinner was boiled cod with melted butter and lemon wedges, coleslaw, red potatoes and onions, rye bread and an apple square for dessert. We also got BBQ chicken.
It was a great time, and I learned how to provide the right ambiance at my party. I won't do the flaming boil over though, I will leave that to the experts!