Tuesday, April 24, 2012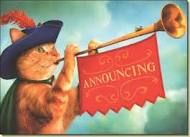 Time for another blog challenge!! We were asked what we were proud of this month. Well.....
I'm proud that I've gotten back to basics with my eating habits during the week, and am trying to do better on the weekends.
I'm proud that I've lost weight this month and plan to keep on going!
I'm proud that I'm back to logging my food daily - it really makes a difference!
I'm proud that I haven't quit - that no matter what life throws at you, I keep doing challenges and keep on Sparking! I will get to goal!!
I'm proud that I take pride in my appearance even if I'm overweight. It always makes me feel good to make myself look my best.
I'm proud that even though my knees don't always feel good, I still try to do some form of exercise to keep active.
I'm proud to be a part of the Sparks family and hopefully spread some love & fun to others on here.
I'm proud to still be a kid at heart!!