Tuesday, April 24, 2012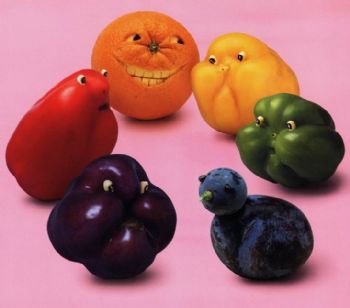 Today I went to a gym because there were having a 10 day pass. I figured why not see if I can do the stuff. I went to Zumba, my first Zumba Class ever and I did it all and did it good. I was so happy with myself but it was a workout. The same kind of workout on the Xbox 360 with Zumba Rush I liked this because there were actual people instead of computer animated perfect people doing it right all the time. I wasn't the worst one and I wasn't the best, it was wonderful. I even did great with the squats. I can do it! I feel so strong and confident just from this experience and I really thought that I wouldn't be able to do it for a long time. I'm happy I did it. Right afterwards I went to Aqua Zumba and I was the only one so it was wonderful. I had a one on one with my instructor (haha, that's what she said

). It was good because she was able to focus on me and she gave me those aqua gloves which really do make the arms work a lot more so I highly recommend getting them if you do Aqua Zumba. I can't wait for my shoes to come so I can really be able to move around better.
Today I went for a 3 mile walk so I've been really burning those calories today. Nothing like going on a walk in the sun. It's been a wonderful Monday.
Tomorrow I'm going to start off with Aqua Zumba at 6:15am then I have homework at a fieldwork site (school), then I'm going to Hula dance class, then to work, then I'm debating if I should try out a new class, which is called R.I.P.P.E.D. I guess it's kind of like that PX90 thing that is popular. I'm not sure if I'll be good at it but I was told it was fun. I will give it a try at least one class this week and see if I like it. It might not be tomorrow but it's a possibility.
Okay, so here is the big news. Today I've lost 30 pounds since January 1st. That's right 30 pounds! That means I've lost my first 10% goal! I'm so thrilled about it because this is a huge accomplishment for me I'm doing so well. Look at me. I'm taking dancing classes, I'm playing Kinect games, I'm doing Aqua Zumba, and now I'm trying out new things. I've changed my tracker now so that I can focus on the next 26 (really 25 pounds I need to lose). I will do it! I know I will! Look at me I'm doing it.


*********************
Five things I'm grateful for:
1. Sunny days.
2. Good walks.
3. Fun ways to exercise.
4. Fun Challenges.
5. Results with my weight loss!