This is my room... and the space I've created for myself where I spend my mornings, reading my affirmations, and meditating.
Here is what I call my 'alter' if you will - filled with my positive, self-help books and items that I've collected that mean something to me.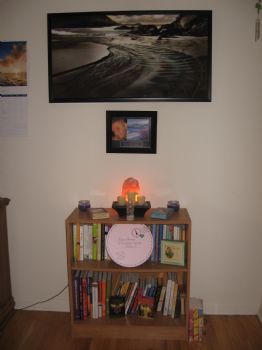 The little 'round' pink box is my most recent addition - it's a gift box from Bath and Body that included their new fragrance which I love - not only because of the name.... The box is now being used as my dream box as I fill it with items that will bring me closer to my fulfilling my wish to travel to Paris...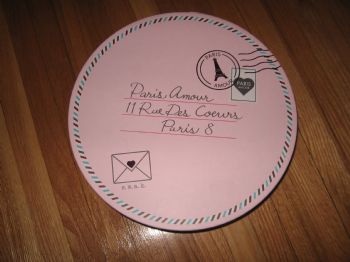 So far the box includes my passport, my abundance check (which I wrote today as I was guided to do) and a picture of Kamel (which you can also see in the frame above the healing crystal lamp/light).
To my left is my magic fountain... I just LOVE it ... so much at I am now on my 3rd one (burnt the other ones out). I listen to the gently sounds it makes, along with my meditative music while I read, write and blog...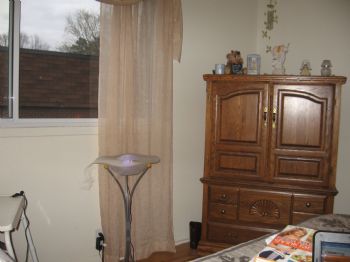 And finally to my right - on my closet door is my newest vision board - where I can see it every single day... morning and night...
I am so grateful for this peaceful haven I have created for myself and I continually add items as I feel drawn to them, including posters or pictures with positive sayings, my angel cards and books on my night stand near me...
It's where I come to quiet my mind - it's where I begin and end each day. Another recent addition in following the suggestion of The Magic is my 'magic rock' which I selected from some river rocks... and every night I hold it in my hand and recall the ONE thing I'm most grateful for in that given day.
All of these practices put together - the positive affirmations, gratitude, the readings and writing, the relaxing space have truly brought me to such a wonderful place of inner peace and it's somewhere I can come anytime. Do you have a sacred space you can go to? If not, I strongly suggest you create something for yourself! The investment will come back to you ten fold!!