Has anyone but me noticed the plethora of mainstream news stories about obesity, dieting, exercise, fitness, nutrition and health. I seem surrounded and inundated by them. I do not mean here on Spark (we get what we deserve here, on our "What does one reasonably expect for free?" Sparkpeople web site). I'm talking about CNN, Time Magazine, 60 Minutes, the major daily newspapers (are any newspapers still "major"?), the blogosphere, etc.
Ahem, like it or not, we Sparkies stand at the crossroads of a well-focused marketing effort!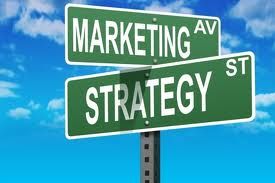 Everyone and his unreasonably skinny sister seems to be writing, commenting, or (as the internet is wont to do - plagiarizing) stories that would be right at home here on Spark. Is this a symptom of the demographics we Sparkies find ourselves within? Does not much of the population seem like they could lose a few extra pounds and inches too? If this were not the case, how would all those gyms and personal trainers find a market? Well, the customer base simply is ginormous! (no pun intended, of course).

Yes, the skinny Society norm now both discriminates against us (Whose jeans are on the bottommost shelf at The Gap?) and profiteers at our expense. Now adding insult to injury, comes today's New York Times, with a front-and-center story on how exercise correlates to improved mental acuity ("smarts" in the simple-minded lexicon of fat folks like me):

www.nytimes.com/2012/04/
22/magazine/how-exercise-c
ould-lead-to-a-better-brai
n.html?_r=1
Anyone want to lay odds on whether or not the author is a couch potato? Not me! That said, I feel we Sparkies are a pretty bright group. It is said that awareness and recognition is half the battle. And we are here, are we not? Troubling is the insinuation of the correlation (if not causation) of being overweight with not being intelligent.
This brings me to my question for Sparkies who have achieved their goals and are in maintenance mode: are you smarter now? Could you handle more analogies on the SATs with aplomb? Solve differential equations more quickly and accurately in your head, now as compared to before, while on your elliptical machine? Ah... didn't think so. Must be a slow news day in New York City, huh?