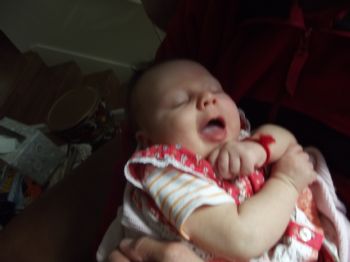 She got a smile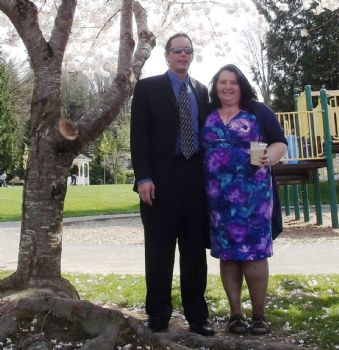 My hubby and I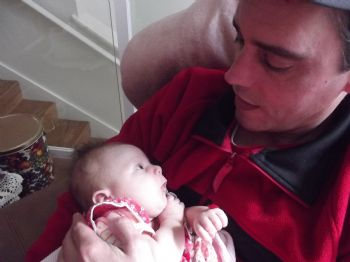 grandpa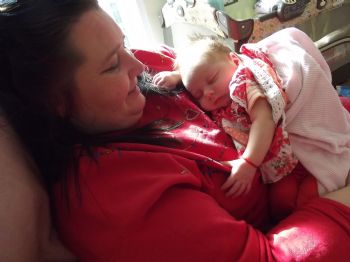 grandma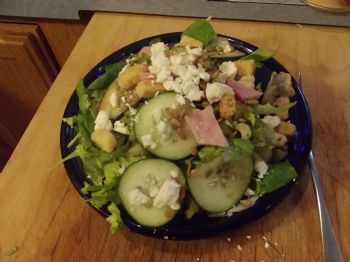 Something I crave a lot of!!! And I need to get this weight off of my body!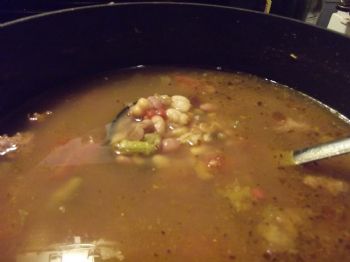 Healthy 15 Bean Soup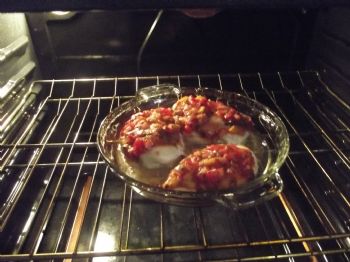 Healthy Mango Salsa Chicken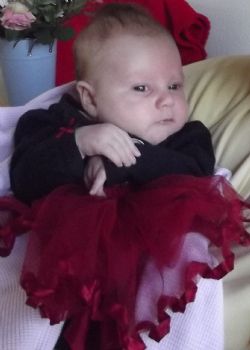 Ok, had to throw this in the mix...she is just so darn precious and she knows her grandma! I love and adore her so much!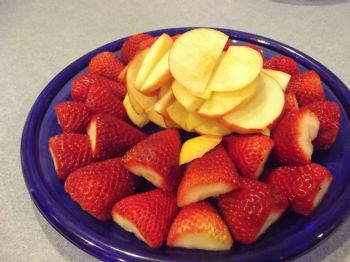 Healthy Fruit Plate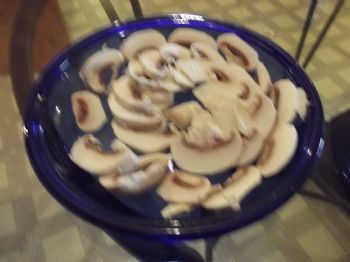 Plate of Mushroom sliced
healthy omlette - or egg scramble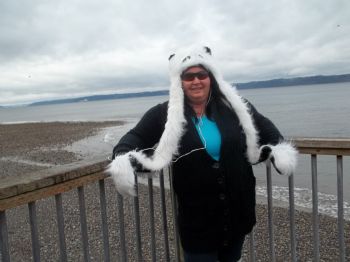 Outdoors in January.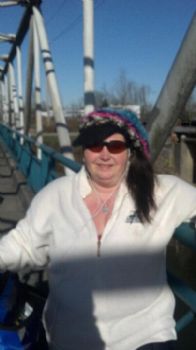 February bike ride
Ok, these are just a few pictures of precious moments, but they are 2012 precious moment pics. I have such a long journey ahead of me.
Do you notice something? All of the foods shown are Super Foods! I am suppose to eat 6 of these a day.
Ok, I am suppose to consistently walk or exercise. This is a bit of a challenge but I am doing it and I need to get better at it. For Friday, I am being pretty lazy. I am hoping the sun will come out. I want to do a walk with my husband.
I am going to a Dr. Are In Seminar to listen to leading edge doctors! It is 5 hour seminar next Sunday. It is a discussion for cardiovascular, weight loss, nutrition, and answer whatever questions we may have. I have some friends going. It is free for those registering as a guest with me. If any of you read this, are here in Washington, and would like to join me, let me know and I will send you a link.
I met with a new Ambassador friend, someone that I connected with the first time we met. She is a sweetheart. What I admire about her is her compassion for health. Not only her compassion for health, but how she wants to share it. She was once heavy like me. She is short like me, in fact, we are same height. She is really petite. Believe it or not, she use to be heavy. Wow, and to look at her now, you would never guess her to be heavy a day in her life. I had lunch with her yesterday, and she is sharing a product with me that has changed her life, her husband's life. I am seeing this product changing some other people's lives right now. I am blown away by it. I want to jump on board, I want to have it happen to me.
I look at my precious moment pics, and wow, aren't those pics worth having it happen to me? Isn't it worth it to happen to you? I just want you to think about it. Think about being full of endless energy, able to move freely, being healthy, rid of disease. It's simple! It really is simple!
Look at the super foods I have posted. Don't they look yummy? As I embark on my healthy journey, I will keep on sharing with all of those of you that choose to follow me. I will post my blogs, my pics, how I am feeling just as I do today.
Long Range Goals:
Goal 1: Get myself below 200 (199)
Goal 2: Get myself below 190 (189)
Goal 3: Get myself below 180 (179)
Short Term Goals to reach Goal 1:
1: Eat Super Foods - 6 a day *(Progress Not Perfection)
2: Measure myself by how I feel
3: Weigh only 1 x week
4: Drink 64-80 oz of water
5: Exercise every day, even if it is only 10 minutes
Assess Each Day on how I am doing.