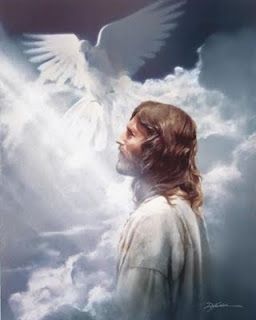 For many of my Spark Friends that have been following my Mom's journey through dementia, I am so sad to say that she passed away this morning. I was with her all day yesterday at her special care home and came home to get a couple of hours sleep. I went back this morning and she was still with us.
I stroked her hair, told her how much I loved her and said to her that it is okay to go. Two hours later she did. I was there with her. I truly believe that she waited for me. She was 95 years old and dementia had taken its toll but we had a laugh when I visited on Sunday, She took a bad turn on Tuesday. I know she wanted to meet her Mom and Dad again and my Dad who had passed away several years ago and her wonderful doggie Megan, who is in my photos. I know they have met as she actually had a smile on her face when she passed away.
Thank you for your prayers, my friends. She went so peacefully into Jesus' welcoming hands.
Mom, I will always love you and you are in my heart forever. God Bless You!
Your loving son Bob.
Do Not Stand At My Grave and Weep
Do not stand at my grave and weep,
I am not there, I do not sleep.
I am in a thousand winds that blow,
I am the softly falling snow.
I am the gentle showers of rain,
I am the fields of ripening grain.
I am in the morning hush,
I am in the graceful rush
Of beautiful birds in circling flight,
I am the starshine of the night.
I am in the flowers that bloom,
I am in a quiet room.
I am in the birds that sing,
I am in each lovely thing.
Do not stand at my grave and cry,
I am not there. I do not die.
--Mary Frye