Wednesday, April 18, 2012
I can tell cause my allergy's hit me last Thursday the 12th and they're still with me. Also, we had our first heifer calf on that day that we're naming Doni (after a good friend who past away).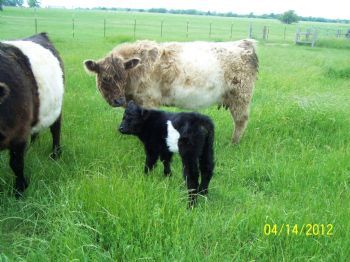 Yesterday, I walked for a mile for my warm-up to do my HIIT on my Stationary Bike for 12 minutes. After that I got Spring fever. My Hollyhocks are blooming and the grass needs to be mowed again for the 4th time this year.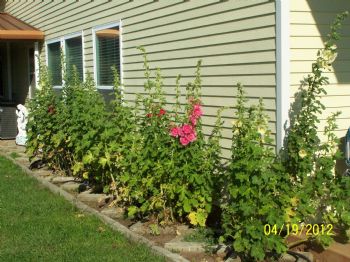 Spring clean-up is under way and a renewed comment to myself. Yesterday, my Dubby and I spent the afternoon spray painting outdoor furniture that we built for the front porch. A swing and side table (built about 4 years ago), two adirondack chairs (built about last year) and my new lounger for sun bathing (we built this week, and yes I plan to layout for 30 min. a day, weather permitting). The pad for it we bought at a salvage place for $5 a year ago and I still have to make a cover for it. I think I will just make a really long pillow case out of an old flannel sheet. See pictures!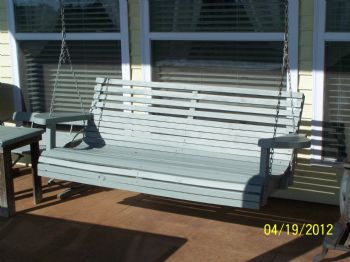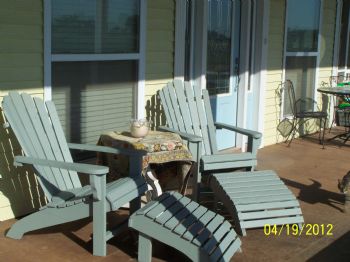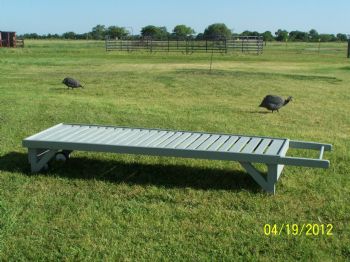 Lots more Spring cleaning to do!!! Happy Spring to all of you!
Hugs,
Charlie