Wednesday, April 18, 2012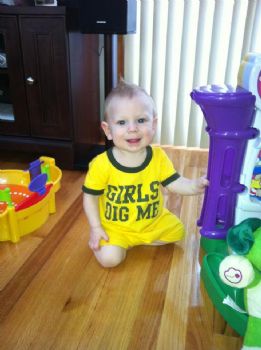 This photo says it all. I got this from Zach's Mom's Facebook page this morning. It is so great to have the technology to share photos. I don't feel so far away from my sweet little great grandson. Again, there's that smile that lights up my life!
Thank you, God that Zachary is now feeling better!