Monday, April 16, 2012
I have been asked by some Spark friends for a 'before' picture and a current one.
I carry a lot of shame and sadness around how large I allowed myself to get.
I seldom allow anyone to see pictures of me.
But I have learned that I can trust my Spark friends.
This is me: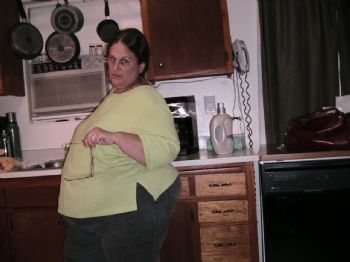 This first one was taken when I was over 350 pounds.
I clearly was not happy with the photographer (a.k.a my daughter) sneaking up on me.
This second snapshot is after a 120 pound loss.
God willing, I still have about 80 more pounds to lose.
One choice at a time.
Hugs,
Belinda