My wedding DRESS!

I haven't been on SPARK PEOPLE for over 52 days and even then it was only to update about my mother's health status. I feel very disconnected in my own weight loss journey and started calling this a diet..not a lifestyle. Amazing how life can throw you back in the the same old dull routines and bad habits. I have lost successfully over 200 pounds and have a long way to go, but I am BACK and I am going to work harder then ever to achieve my goals.
My mother passed away, March 10, 2012. It was a devastating moment in my life. Sadly, I had to be the one to ultimately pull the plug as people refer to it on my mother's life. This was a choice I never, ever, wanted to make and having to do so has brought so many emotions to the top of my life that I have been overwhelmed, frustrated, angry, and guilty all at the same time. I won't lie, I also feel relief. If you have never been through an illness with a loved one, you may not understand the relief I feel, however, if you have, then you know you are happy that the person is no longer suffering and that the weight of "when and what ifs" are over.
I spent my first holiday without my mom. Easter, one of my mother's favorites, I spent all in bed all day alone, mourning the loss of my mother. She wouldn't have wanted this, but I couldn't bring myself to get on with life or out of that bed. A couple of weeks ago I realized I was heading down the wrong path, yet once again and I went to see my doctor. For this first time ever, I can remember communicating to someone the REAL feelings inside of me. I told her how angry I have been and hateful to. She was not stunned as she deals with my major depression, but instead of me saying, all is okay, I laid it all on the line and told her what was inside.
She sent me to a partner in her medical facility, with whom I did not want to see. I was sure that no one could help me or understand what was happening to me. After all, I have been to so many do good doctors only to feel more exhausted then when I first entered treatment. Being a trained social worker and having worked in this field for sometime, I know how to play the system and say the right things, but why I did that, I haven't a clue. Why couldn't I be honest and explore what the heck was going on inside of my brain and the things that were eating me alive? Going to see this new person, Michelle, last week, I entered the office with an attitude. I knew she wasn't going to ultimately be my counselor so frankly I didn't give a damn what she thought of me. Again, this is the strange behavior I have possessed as of late. This is the anger, I don't know what to do with.
Michelle, having dealt with people like me on numerous occasions was ready for me. She had a case notes in a file she reviewed before I entered her office, so she already knew that she was dealing with someone who can't shake hands or be touched easily. She knew I would be angry and most likely uncooperative, because I told my doctor, I am only doing this for you. This is bull and won't help me. Welcome to my pleasant attitude.
Michelle sat down and I didn't bother to look at her, she gave me the space I needed to open up. I knew what she was doing, so I was careful and guarded and didn't want to play along. Then something happened. She started asking all the right questions. i was stunned, because she asked them so confidently like she understood what was happening in my brain. I would answer one question and she would draw another out of me and before long, I found myself telling the truth. NOT only to her, but to myself. I was amazed that anyone could ask questions so well and cut me right to the bone. I wasn't going to answer, but then the sensible Kristin came running back like a flood of a river and I wanted to know, what the hell was wrong with me.
Then came the diagnosis. I really didn't want to hear it, but I knew in my mind and heart, that I needed to hear this. I have been diagnosed with Bi Polar II and PTSD. The have advised me to have intense therapy and within the next few months I should have a much happier frame of mind. Also, they ordered a new medication to help stabilize the ups and downs of my life. I haven't a clue if it works yet, because it has only been a week since it was ordered for me and I have been taking it. She is increasing the dose, every couple of weeks until she finds something that will work for me and with my other medications. I only pray this helps. Normally, I would be ashamed of this, but you know what? I am NOT! I need the help and I am finally going to get it.
Living without my Mom has been so hard, the life changes are astronomical for me. I had no idea I would go through this much pain. With that said, I believe my mother is up in Heaven pulling strings to help me get out of my own head and follow through on this journey. I don't want it to end here. Although I feel good with my weight now, yes, I know your saying to yourself, no one can feel good at 303 pounds, you would be wrong. Being 536 pounds I felt hopeless, scared, afraid of living, alone, lonely, tired and so much more. I now have HOPE again, to have a normal life, whatever that may be.
Some AWESOME things in my life I want to SHARE!
1. I am getting the help I need through therapy and medications
2. I am able to put my mother's passing to peace
3. I am open to new things
4. I realize I am worth fighting for and getting back on track
5. and this is a shocker. I AM GETTING MARRIED!
I finally found a man who loves me for me. Inside out. He is kind, loving, and warm. He is body beautiful, but his brain is far more sexier then any other man I have ever met. He can speak, write and communicate 7 different languages. He is beyond intelligent and one of his favorite things to do is read...as he thirsts for knowledge always. I love that about him. He is constantly thought provoking and teaching me new things daily. He is so funny and tries to make me laugh.
What I love about him the most is this...he understands me. He went to talk to a friend of his about me, because my insecurity can drive him crazy. He doesn't understand why I have it. I say, uh duh look at me and look at you. His response to that? Kristin, it is only weight, and we will train to get that gone, but your heart is so loving and kind, I have never met another like you and I want you to be my wife and you are already my goddess and I find you to be so beautiful. Please he tells me, see what I see. He always says, Kristin, find the good in you, and please love (his words and sweet name for me) use the white page. He means start fresh. His friend the counselor said to him, "drop Kristin, she has had to much in her life for you to understand and deal with and her trauma is from when she was a child."
How that man knew that, I don't know. I suspect my darling man really did listen when I talked and was able to describe some things to him. Instead of dropping me and moving on this wonderful man said to me and I quote, " Kristin, I am never going to walk away from you, never let you down, I told my friend, she needs me and I need to be there for her, she just needs real love and someone to count on."
OMG, even now I am crying. How could someone love me so much, even when I push so hard for him to leave me because I am sure I am not good enough for someone so intelligent and kind?
Before my mother died her and I had a long talk about this wonderful man of mine and she was worried I could get my heart hurt, but the night before her death she wanted and told me to be happy and gave me her blessing. It was her last words to me. I feel that God has sent me a gift and a blessing. And with my mother's approval I have accepted his marriage proposal.
I have so much to be THANKFUL for.
I have my health that I am regaining.
I have my children and family.
I have common sense to get my behind back to SPARK PEOPLE
I have awesome friends here on SP that stand behind me, support me, hold me up when I need it and push me to do my best and strangely enough, have not even once given up on me
and much to my happiness and surprise
I have the love of a good, kind and generous man.
Please meet my love of my life, Kareem. We will be married at the end of this year and my life will have changed so much in the two years I will have been on spark people. Everything is positive and moving forward.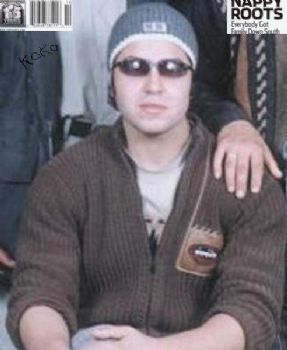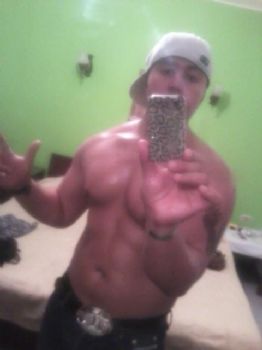 We have to be in this life people..so let's live it~ for the here and the NOW!
I am NOT NOW OR NEVER GIVING UP. Please come along with me on my journey of renewed faith in myself and in the life I hold so dearly.
I love you friends! I have missed each and everyone of you and I am back to support you. Please forgive my long absence and know that while I was gone each of you were in my mind and heart always.
Love,
Kristin