Sunday, April 15, 2012
I have not been able to blog for awhile. My computer has been acting up.
I have been going up and down both with weight and the emotions. The stress of work is always the hardest now and I need to stay focused so not to gain.
At TOPS we are working threw the Book Day One the new members guide. It reminded me how I have made goals in the past and how I have achieved these goals. I would exercise everyday no matter how I felt. If I ate a few calories extra the next day I at less and exercised more.
So today my husband and I went walking at our local state park Estero Llano. Every time we go there we see something different.
There were many birders there so we try to stay out of their way and go to the back of the park.
Today we saw a beautiful Tarantula
It was on the road just minding its own business did not even run when we taking pictures of it. As we continued we also saw a beautiful Toritise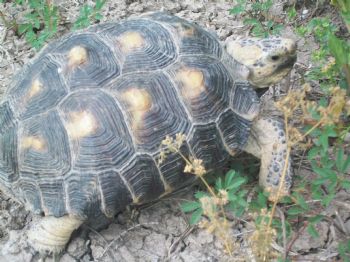 They are endangered because they are so beautiful and docile.
It is only a 3 mile walk but there are always things to see.