I was posting a comment on another person's page and came across this in comments someone else had left on their page and it just struck me. Earlier today I had posted pics of my high desert hike on Friday with a few wildflowers in it. As I read this about the times in our lives when it seems the Lord is leading us through a barren desert I thought about the wildflowers that may be scattered along the way. Maybe not many of them, but when going through those desert times keep an eye out for those small signs of beauty that can be overlooked and taken for granted. I know because I've struggled with lot of stress over the past several months since about last September and have felt like I'm walking through the desert. But those little signs of beauty along the way can remind us that God is with us and brings beauty in all things, even if we can't see it at the time.
"Desert Times"
"There are times in our lives
The Lord may lead us through
A lifeless, barren desert
A time of testing too
But desert times can be
A place of special growth
Where God can do a work
And let His healing flow
I know that in these times
We don't feel God is there
We feel so very distant
And lost without His care
But God is there beside you
To bring you to a place
Of cool refreshing waters
Flowing with His grace
But for the present moment
You maybe in a drought
Don't give up on your faith
And don't you start to doubt
God is always faithful
And He will walk with you
Through the darkest moments
He'll be leading you"
© By M.S.Lowndes shared with permission
Flowers from my desert hike on Friday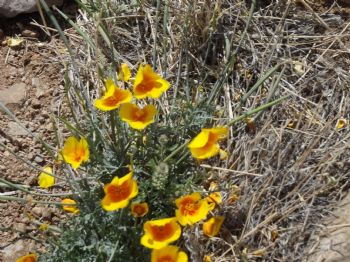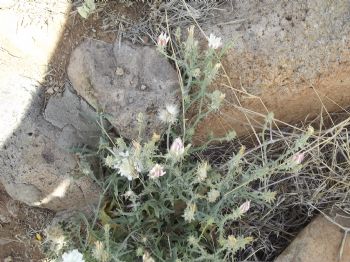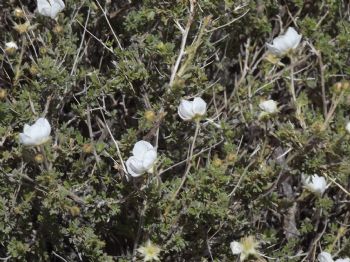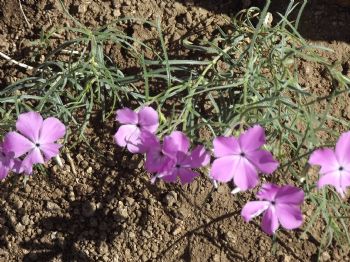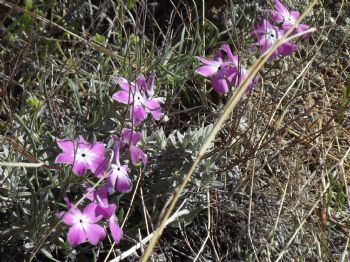 Some of these are the same ones I posted earlier but in the context of a physical hike. Now I'm looking at them in the context of my spiritual journey.
No matter how dark it may look, never give up!