I have been getting out and about a lot and getting in lots of walking.
Good Friday was spent in the city including a lot of walking along the River Torrens. Being a public holiday, street parking was free so I took the car in. The Art Gallery was open so I went in and spent a few hours there.
Easter Sunday was at my niece's house and there was lots of chocolate around. My thought was it was only for one day. I did not expect to be going home with about a kilogram of chocolate - but I did. But it is gone now and Easter is over for another year so that temptation is gone.

Monday was gardening. I have managed to cut back one of my climbing plants which has been threatening to take over - still one to do along the other fence but the Green Waste bin is so full that the other one will have to wait until council pick up is done. I also pruned some rose bushes and got the scratches to prove it.


Tuesday was all day at the Adelaide Zoo - saw the Giant Pandas and got some great photos. This is the second time I have seen them and this time they were both more active. This is my favourite photo and is Wang Wang the male panda.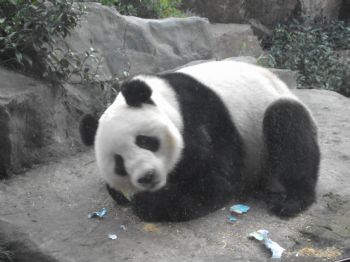 I love the walkthrough aviaries and was lucky enough to be visiting just when the staff had put food out for the birds.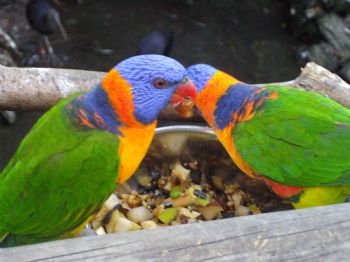 I did NOT get so close to this creature feeding though..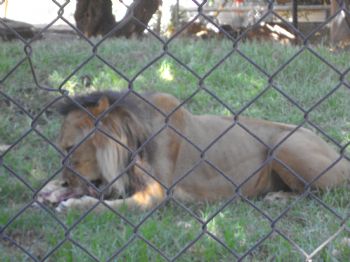 Wednesday was at Port Adelaide and the Railway museum and they are not just toy trains - they are full size engines and carriages. And I climbed into many of them. Most of them did not have a platform access - you need to climb a ladder to get in - more good exercise.
Thursday was more of a rest day with some shopping and neighbourhood walks.
Friday, I went to the Barossa Valley. One of my stops was at the Seppeltsfield Mausoleum which after a steep climb, you get a beautiful view from the top.
Looking up..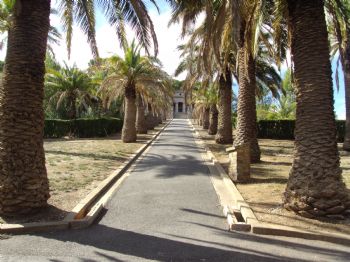 At the top..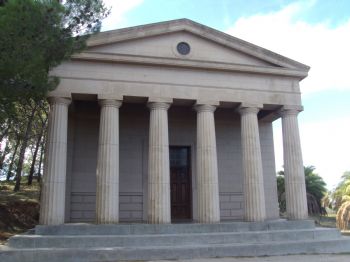 And the view from there..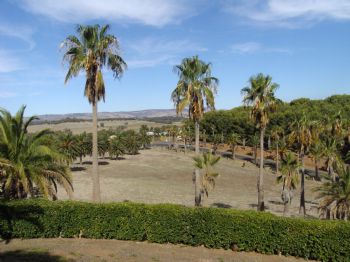 The climb was steep but I did it - it was not non-stop and I was winded by the time I got there but - I DID IT. It was the first time I have done that climb in 20 years. I clearly remember the last time, it was May 1992 and it had been raining and I came down faster than I would have liked to. My foot slid and I cut my knee and I never attempted the climb again - until this week.
Another lookout I climbed to the top of was at Bethany Winery - you can park your car outside the winery and there is some steps up the hill to a picnic area. I did the climb and the view from there is..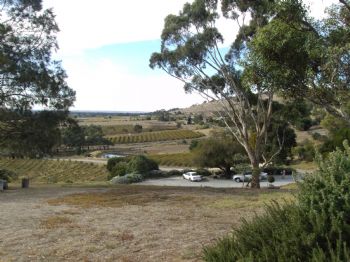 ..yes that is my car - the white one on the left.
And the good news from my Barossa visit, even though there are about 100 wineries there, I only went into one and bought just one bottle of wine.
This weekend I stayed home and until yesterday my Wii Fit Plus was just being used for the Body test for weight tracking. When I last did the aerobic exercises on the Wii Fit, I kept getting 'dwindling fire' which was very discouraging. I could not even manage the 10 minutes on Free Step and gave up after about 4 minutes. But that was about 3 months ago when I started on Sparkpeople. Then yesterday, I decided to try again and I ended up doing 36 minutes of the aerobic exercises including the full 10 minutes on free step - I managed 750 steps.


I am going to be using the Wii Fit a lot more now.
Now to plan what to do this week...