Bluebird
Friday, April 13, 2012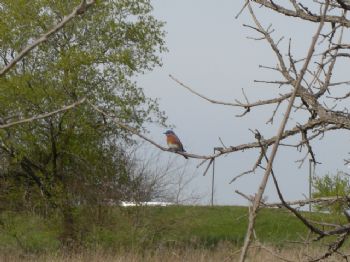 Bluebird I saw on my walk today!
Edit: Nooo. The picture is so little you can barely tell what it is. Here's a different picture from my walk. Unfortunately, no bluebird is in it, but it looks kind of cool: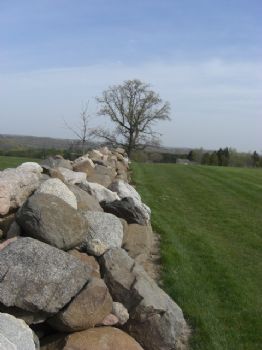 Oh, and unrelated but today my stopwatch seems to have broken! I accidently knocked it off where it was hanging and POOF. No nothing. . . Aye yi yi. Maybe if I can find a tiny screwdriver I can take out the battery and put it back in?! That's if I can find a tiny screwdriver. It's hard to do those running intervals with the stopwatch on my phone since it's nearly impossible to read (for some reason, it's tiny and there's no way to enlarge it). I guess I better figure out something. Week 3 Day 3 is tomorrow.