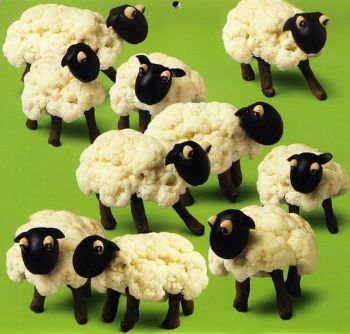 Today was a busy day. Mainly because I had my son's hair to deal with. Quite funny actually. Normally I will use olive oil or mayonnaise for the hair to get rid of lice. We've only dealt with it once before and it was just a routine of those two until everything was clear. Well, this time I was reading up on it and somewhere I read that Vaseline works too. So, since I had some and it was cheaper I figured why not. Please never ever do it. So we washed his hair 7 times. No joke. We used shampoo, dish soap, and nothing was working. Finally I looked online how to get out petroleum jelly out of hair. Apparently I needed cornstarch. So if you ever get it in your hair this is hair to get petroleum jelly this is what you do. First take a paper towel and pat the hair to try to get off the excess jelly off, next you take the cornstarch and you put it all over the head and it will bind with the jelly. This was funny. He looked like he had grey hair. It was funny, he even laughed and took a picture saying he was going to text it to his friends saying he has lice. I told him you do have it. He laughed more because it was so funny. Then was it out. We sure did. We had to do this twice, so a total of 9 hair washings which is so not cool. Poor kid.
Today I totally kick behind with homework. I did all my assignments before I headed off to work. This was great because I was able to go to swing dance class. I'm so happy I went. I was looking for someone, but he didn't show up, or at least until towards the end. It was funny. I told him he should ask me if I'm going to the dance and then sit next to me and not asking me to dance. Actually this is my wording,
Me: "I have a beef with you Mr. How dare you sit next to me an entire dance and ask me only twice to dance with you, (here is where a made a motion like he broke my heart, then I acted like I tossed it to the ground, stomped on it and kicked it aside) that's what you did Mr."
Him: Laughter. Tossing the head back laughter. "You vanished on me so I danced with others."
Me: "No I didn't. Because you didn't ask me others asked me to dance so I did."
Him: Laughter. "You could've asked me."
Me: "True I could but it's too much work."
Him: "It's too much work to ask me? Some guys like it."
Me: "Well not the guys I like. I like mine a little more assertive and know what they want. Next time you sit by me, you have to dance with me."
It was rather funny. Perhaps you'd have to be there.
We did more Country two step and did our East Coast Swing but the cool part is that the instructor put in some blues and boy was it good. I was dancing, mainly alone but I started to do this mixture of dance and belly dance with it and the instructor saw me doing this and picked me out to dance. We danced around the room and he told me I was a good dancer and very good with my flow. I thanked him and told him he must be mixed up with someone else, then told him it must be the belly dancing. Next when everyone was leaving he put on some salsa music and a couple danced it and I said we need to learn this. He said he will teach this next class. He gave us the basics and we danced it. The guy I was goofing with that sat next to me at the dance was in our little group dancing but they had problems with the hip movements so I shown them what I needed to do. It was so much fun. I can't wait for next week. Dance class was so much fun.
*********************
Five things I'm grateful for:
1. Men to flirt with.
2. Salsa, awesome super sexy dance.
3. Children, they say the funnies things.
4. Homework being finished.
5. Fun calorie burning exercises.