Dear Spark People: How many times am i allowed to start over??
This was supposed to be Week 2 of the 'Official Tame your sweet tooth challenge' for me...well actually i was supposed to be in week 4 by now...but...i hate to say it: I failed miserably!!

And the guilt is laying heavily on me!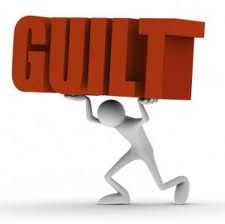 ...i am starting to think....that this challenge may not be for me...because all week i was thinking the following: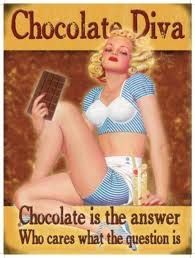 Seriously i have to get a grip on this...i am not sure what is going on all of a sudden....i was able to control my cravings so well....but when i have it right in front of me....you know in my face:
I can't resist!!!

I am weak!

I tell myself:"Oh only one little tiny piece"!!
Of course it never is 'just one little tiny piece"!!!

I am weak!!

I have zero..null...zilch...willpower when it comes to chocolate!!

I used to be good at resisting!! But that was when i was alone in my house...when i didn't have any sweets in the house....when i didn't even go through the chocolate aisle at the store!!
But then my grandson and daughter moved back in.....(yeah sure blame it on them!!)
Truth is...there isn't that much candy/chocolate in the house...because my daughter doesn't care for it that much...and my grandson...well...if it is not in the house...he could care less too......
So what exactly is my problem???!!!
It's the comfort i feel when i indulge in the creamy taste of milk chocolate...
or think i feel!!
It's the 'oh i been good all day/week...why not have a candy bar!!!
It's the "not pre planning my meals and snacks"...and then when i get hungry driving to work (i have a long commute)....and having to stop for gas...the snickers...milky ways...twix's just seem to be everywhere!!
I am weak!!!!

BUT..... i will STOP it TODAY...no more 'being weak' and letting 'chocolate' overrule me!!!

So Dear Spark People: How many times can i start over??
Wait!! I already know the answer...As many times as it takes to get it right!!!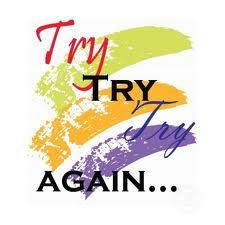 That is going to be my motto! This and of course Determination!!
Say it like you mean it: D..E..T..E..R..M..I..N..A..T..
.I...O...N!!


I can do this!!

I am NOT weak!!!

I will NOT fail!!!