Trip to SF
Monday, April 09, 2012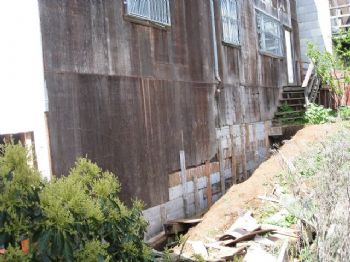 The excavation work continues next door but the little dude sleeps right through it. Which is good because he eats every two hours around the clock.
Typical new born pattern
Had a great trip to SF. Sat with the baby while son #2 finished dropping a ceiling and did some errands ... He is creating an extra room so we are able to stay with them when they need help with the baby. I really love them both and am happy to do it. Pray that they will all be safe.
I am feeling better but my neck is not all that happy.
I have trouble sleeping because of the discomfort.
I am just taking one day at a time.
It is good that I drink so much water. will be needing to drink a little bit more.
We will see if my two weeks of no loss in spite of the effort, will result in a loss this next week. I just need to keep trust the system.