A Short Video Of My First Ride Of The Year

Monday, April 09, 2012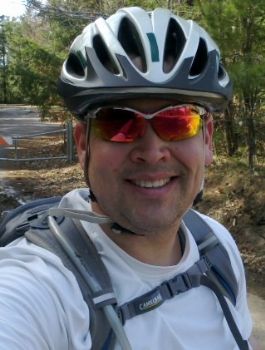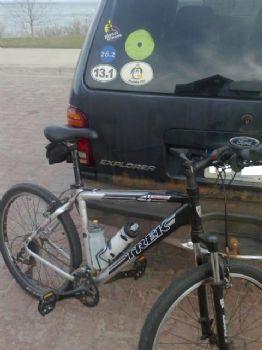 This is a short video of my first bike ride of the year. I did 56 miles in 4 hrs and 38 minutes.
I have a tendency to randomly just blow it all out the door just to see where I am at fitness wise. I made the call to go the distance based on how I felt along the way. Based on my fatigue level I can judge where my 'halfway' point should be. Im a distance junkie and it just feels good to lay it all out there at times but that isnt the right way to train though, this is more of a benchmark to see where my fitness level is.
It is my long term goal to train for a Half Ironman Triathlon. It involves a 1.2 mile swim, a 56 miles on the bike and 13.1 miles on the run. I took video clips throughout the ride to take you along with me.
It is my hearts desire that someday I will finish a 70.3. This is but a small step but I have come such a long way.
Lets go for a ride...
run time a little over 7 minutes...