Matzoh Toffee
Sunday, April 08, 2012
As it is Passover, there will be no baking from the Cooky Book. I did make some Maztoh Toffee to bring to a seder at my Aunt and Uncles house yesterday.
www.marthastewart.com/33
3841/matzo-toffee?czone=ho
liday/spring-celebrations-
cnt/passover&center=307033
&gallery=274198&slide=255903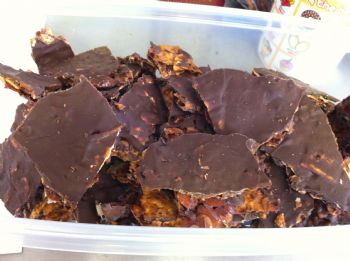 YUM!!!
Happy Passover and Easter to those celebrating. Happy Sunday to those who aren't.