On Easter morn, we celebrate our Savior;
Whatever people seek in Him, they find.
In history, there has never been another
So holy, sacrificial, good and kind.
His resurrection makes us all immortal;
In heaven, we'll be together with our King.
Eternally we'll share in all His blessings;
Happy Easter! Jesus Christ is everything!
By Joanna Fuchs

To All Who Love Him
O God of the Universe,
you shed your glory, your majesty,
your omnipotence
to become human, as Jesus Christ--
to get close to us, to connect with us,
to be our role model and guide for living.
O God of the Universe,
you became the human Jesus Christ,
to know us, to feel all we feel,
to show us how much you love us
by taking within yourself all our sins.
O God of the Universe,
you felt not just one person's pain
but the pain of all of us,
to wash us clean and bond with us,
your creation, your children.
O God of the Universe,
you proved your trancendent holy power
by rising from the dead,
a sign that all of us who believe in You
will also rise to be with You eternally.
The resurrection of Jesus Christ
is the "Happy" in "Happy Easter."
Happy Easter to all those who love Him.
By Joanna Fuchs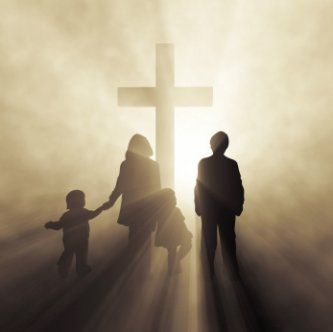 A Second Chance
God always wants the best for us,
But in Eden we sinned; we really blew it.
We disobeyed God's direct decree;
We separated from Him, and we knew it.
You'd think we'd learn to behave ourselves,
But through all time, we just kept doing it;
Piling wrong on top of wrong,
Our punishment—we kept accruing it.
Jesus came and changed all that;
He paid the price for all our sins;
When we repent and believe in Him,
We change, and a better life begins.
Easter stands for a second chance
For us to choose to put things right;
If we repent, and really believe,
Our record is polished clean and bright.
When Jesus rose from the dead back then,
He guaranteed our eternal life,
Reunited with God in heaven,
Free from tears and fears and strife.
Easter ensures paradise
For all of us, for you and me;
We're reconciled to our Lord and King
For now and all eternity.
By Joanna Fuchs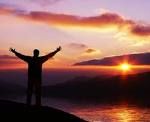 Just Prayers
No colored eggs
Or bunnies here,
Just deep-felt love
For Christ, so dear.
No easter baskets
Full of fluff,
No jelly beans
And other stuff.
No superior looks,
No strife, no fights
With those who keep
The worldly rites.
No condemnation
For those who do,
Just prayers for them
To love Him, too.
By Joanna Fuchs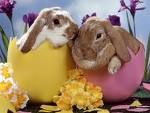 This Life on Earth
Easter means that this life on earth
is not all there is.
Jesus went "to prepare a place for us"
in His Father's heavenly mansions
for all eternity.
Jesus died for our sins,
paying our penalty,
so that we could be forgiven.
He was resurrected, to prove
that death has no hold
on those who repent
and accept Him as Savior.
This life on earth is a prelude
to eternal joy with our Lord.
Easter is a celebration
of our eternal destiny.
By Joanna Fuchs

www.poemsource.com