Thursday, April 05, 2012
I went Camping with a real nice group of folks and had an awesome time. I usually eat more when I am hiking and this trip was no different in that regard. I normally don't post photos on Spark without permission so I had to crop and darken everyone out.
I brought marshmallows for the campfire, yeah baby! I realized I was the only one having any marshmallows and I felt so awkward. I wanted to eat half the bag or maybe the whole bag. I remembered my sugar challenge list and quite at 5 marshmallows (100 calories).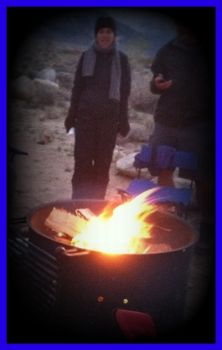 The sugar challenge is working out very nicely for me, how about for you guys? I decided to cut out soft drinks, so far so good. I am still loving this challenge and it is perfect for me.
I was suppose to go on a really cool hike this weekend, but a family function prevents me from attending. I was extremely disappointed as I had been looking forward to it for months. My daughter Bianca reminded me there will be other hikes and said " afterall mom you always says family is most important "
I am usually all about my pets, hiking and family while all other things just sort happen or don't. Circumstances are such that I am forced to do some organizing though it is not one of my strongest points. I would feel awfully guilty and get absolutely no sympathy if I complained about it though. But for all this work I am doing at home, I would have written you guys a nice blog with pictures about my recent hike. Instead all you get is this Marshmallow blog and the name of the trail I hiked until I get some time for more.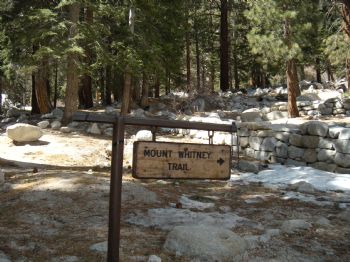 Be well my friends and I will be little Miss Housework Organizer this week spending very little time on line. I miss you guys!